Global Assorted Guard and Knife Block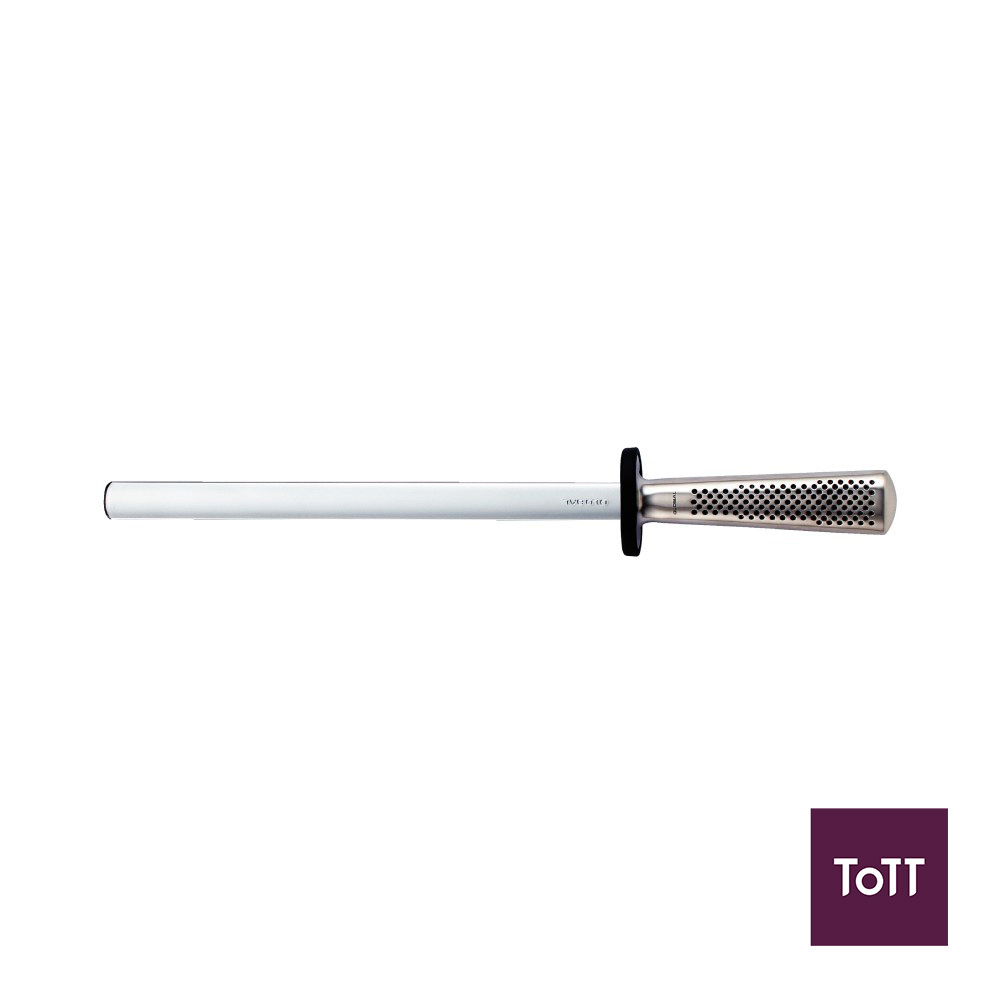 Global Knives 30cm Diamond Sharpening Steel G39 Global Knives are made from the finest stainless steel, utilising a unique Molybdenum/Vanadium alloy. The blades are ice tempered and hardened to Rockwell C56 degree ? 58 degree, thus holding a razor sharp edge longer than any other steel and they resist rust, stains and corrosion. Like samurai swords, each knife is carefully weighted to ensure perfect balance in the hand. The smooth contours and seamless construction eliminate food and dirt traps, making these knives the ultimate in safety and hygiene. Global Knives bring distinction to the chef, professional or amateur alike.
The Global Series of knives and accessories are a firm favourite in kitchens the world over, and for good reason. Their high-quality, modern Japanese design makes them a joy to use and a stylish addition to your kitchen. They're also easy to maintain and keep clean, so you know with the right care they'll last you a lifetime.