Haers Stainless Steel Vacuum Insulated Food Jar 500ml, Black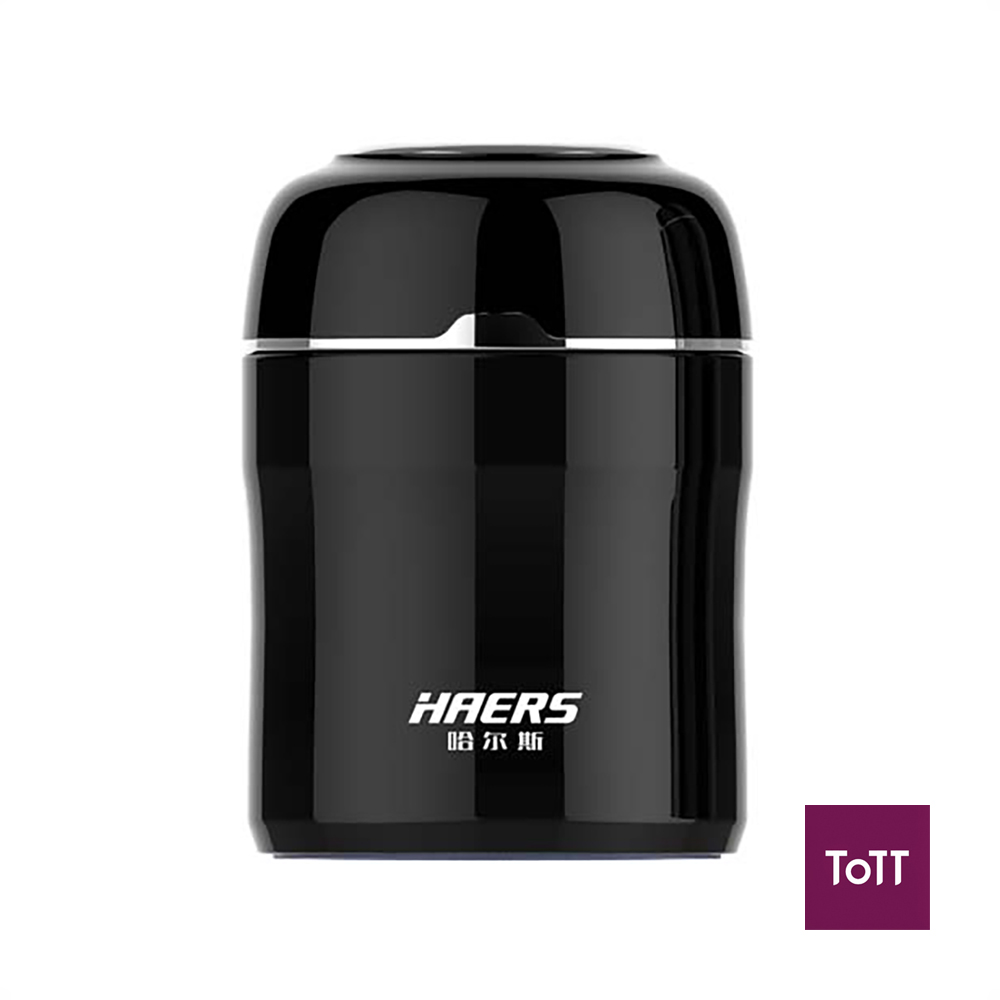 The Haers double wall stainless steel food jar is a must have for everyone! This food jar helps to keep your food and beverages hot or cold for hours. It comes with a wide mouth for easy filling and eating and with a detachable inner lid that ensure thorough cleaning. Its tight-fitted lid with gasket seals helps to prevent leaks and maximise heat retention. Perfect for picnics, school, work, travelling or even camping.
HAERS wide range of stainless-steel vacuum-insulated drinkware and food containers is a must have essential for any household. These safe, healthy, and high-quality products firmly adhere to the spirit of craftsmanship and HAERS slogan: "Making Life More Comfortable".