Imperia Titania Non-Detachable Noodle Maker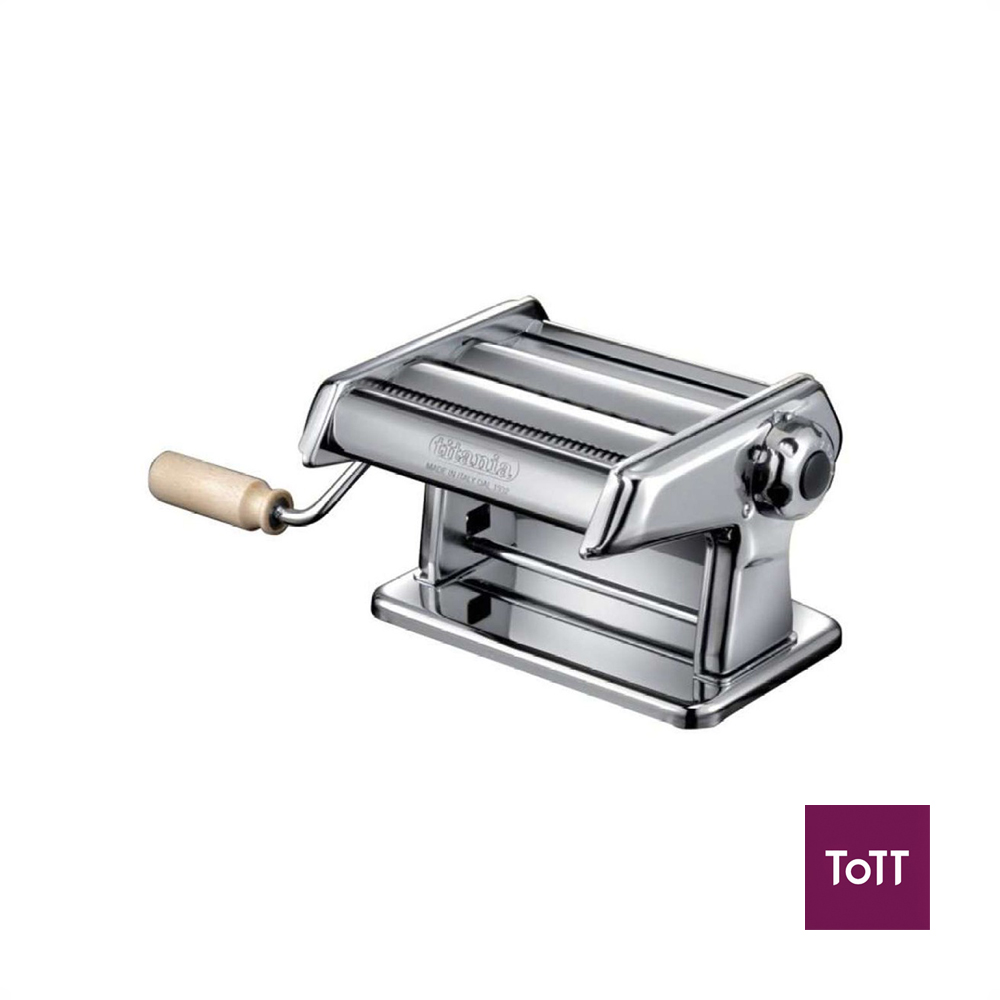 Delight dinner guests with fresh-rolled dough for pasta, lasagna, or ravioli with this Imperia Titania pasta maker!
Made in Italy, the pasta maker rolls out pasta dough in 5.9" sheets (6 thickness options) before cutting it into either of 2 widths for spaghetti/angel hair pasta or fettuccine. Dough can also be left as a solid sheet, allowing you to cut it in whatever size you like—great for crowd pleasers like ravioli and lasagna.
Experience pasta like never before with the freshest, tastiest pasta dough from this Imperia pasta maker!
Made in Italy
Imperia Pasta Machines are renowned for their high quality and ease of use. From it's solid steel and wooden handle right through to its sturdy, steadfast table clamp, Imperia sets the standard for home Pasta Machines across the world.
Setting the Standard in Pasta Machines
With Imperia, you'll find the model and attachments you need– whether you're making spaghetti, farfalle or fettuccine. Our pasta machines come complete with your own pasta recipe book to make getting started or expanding your pasta repertoire easier. We specialize in making exclusive, elegant and easy to use pasta machines.
One of a Kind
The pasta you make with Imperia is unlike any other. Choose your preferred thickness, create the perfect consistency, and enjoy homemade pasta like never before. Guaranteed to make fresh and clean pasta.