Kitchenaid 2 Speed Hand Blender 180W, Contour Silver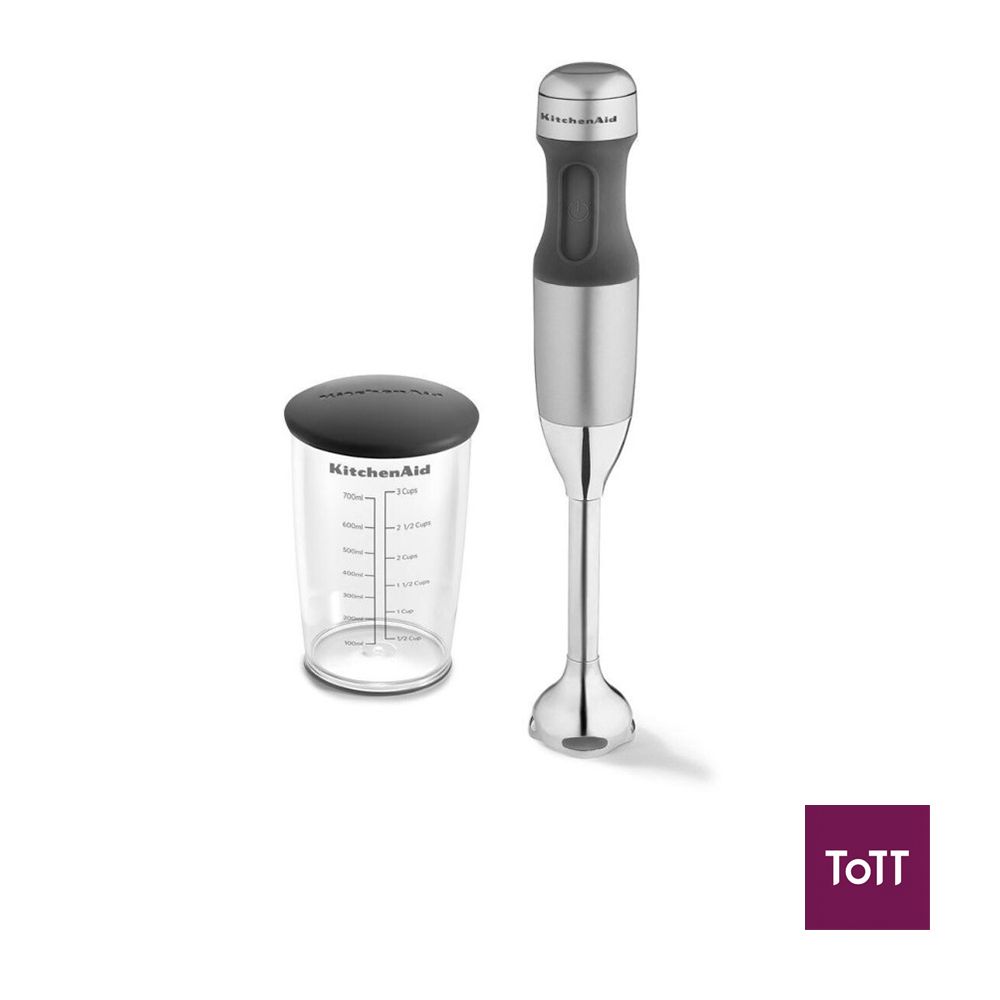 Push your culinary boundaries with our exclusive line of hand blenders. Designed to help expand your repertoire, it streamlines recipes for soups, smoothies, sauces, salsa and more. Quickly and easily blend, puree, and crush all of your favorite ingredients with this 2-Speed Hand Blender.
From the iconic stand mixer to innovative appliances, KitchenAid's appliance suites are designed with the maker in mind. Make a meal – and a statement – with our major and small kitchen appliances. Since 1919, KitchenAid has been bringing culinary inspiration to life, so no matter what you're creating, you'll get the most of making with kitchen tools made for you.