Kitchenaid All Metal Meat Grinder Attachment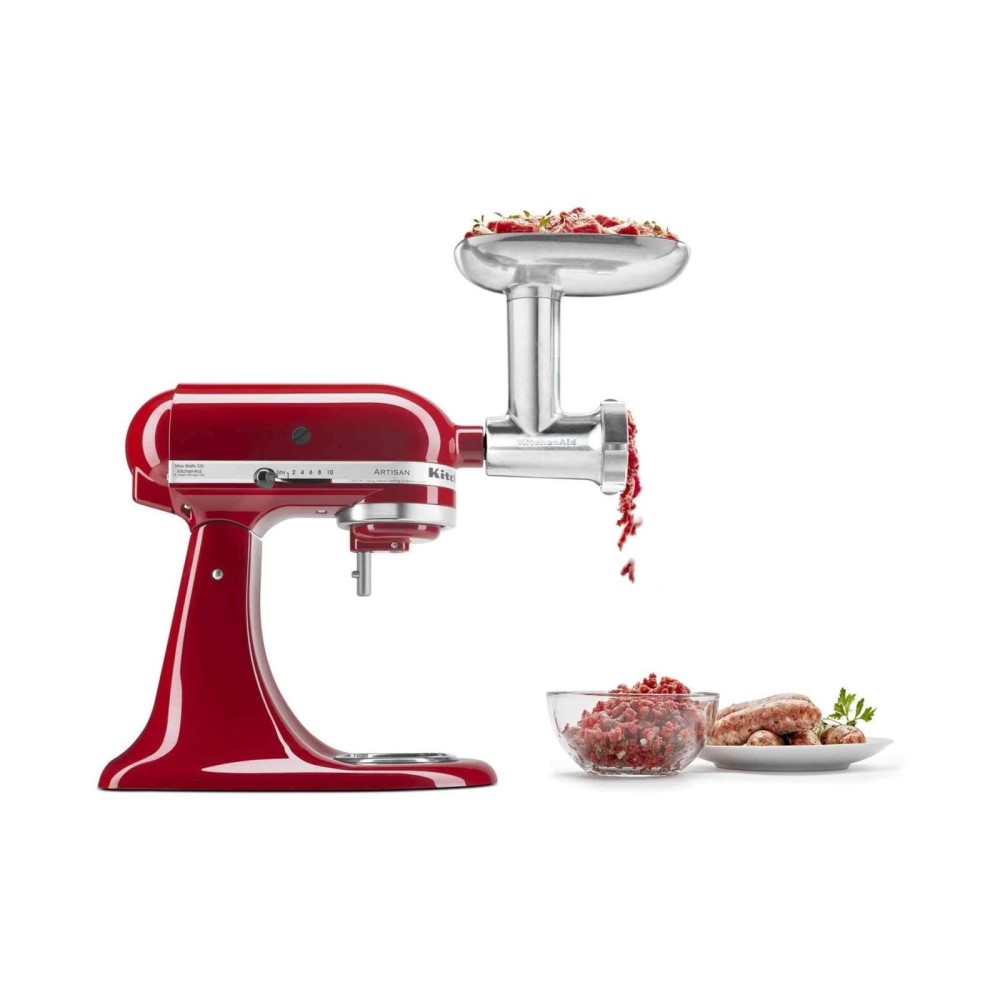 It's easy to make gourmet burgers and sausage, grind hard cheeses or even fresh bread crumbs with the KitchenAid® Metal Food Grinder Attachment. The food grinder attaches to the power hub of your KitchenAid® Stand Mixer* and uses the power of the mixer to help you process fresh ingredients with speed and ease. Make gourmet burgers at home, any night of the week, from your favorite cut of meat, from turkey to beef, or even bison, and boost the favorite with fresh garlic, onions, mushrooms and more.
Model KSMMGA includes
(1) Metal food grinder
(1) Removable Food tray
(1) Fine grinding plate
(1) Medium grinding plate
(1) Coarse grinding plate
(1) Cleaning brush
(1) Food pusher
(2) Sausage stuffer tubes
(1) Sausage stuffer plate
From the iconic stand mixer to innovative appliances, KitchenAid's appliance suites are designed with the maker in mind. Make a meal – and a statement – with our major and small kitchen appliances. Since 1919, KitchenAid has been bringing culinary inspiration to life, so no matter what you're creating, you'll get the most of making with kitchen tools made for you.