Kitchenaid Pasta Roller And Cutter Set Attachment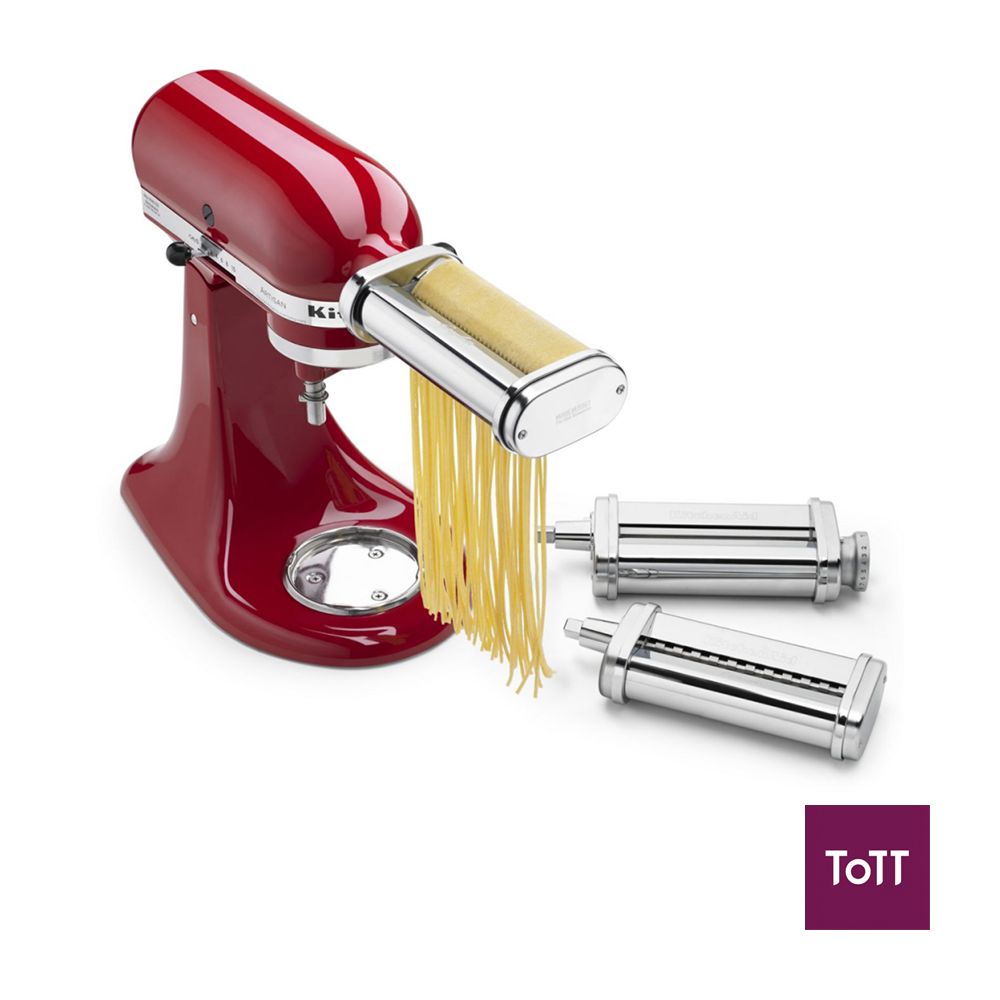 No longer settle for pre-packaged pasta when making it fresh is easy and tastes so much better. Powered by the KitchenAid Stand Mixer, the 3-Piece Pasta Roller and Cutter Set makes authentic, fresh pasta from scratch quickly and easily. Includes Pasta Roller, Spaghetti Cutter and Fettuccine Cutter. Made in Italy.
From the iconic stand mixer to innovative appliances, KitchenAid's appliance suites are designed with the maker in mind. Make a meal – and a statement – with our major and small kitchen appliances. Since 1919, KitchenAid has been bringing culinary inspiration to life, so no matter what you're creating, you'll get the most of making with kitchen tools made for you.