Kitchenaid Ice Cream Maker Attachment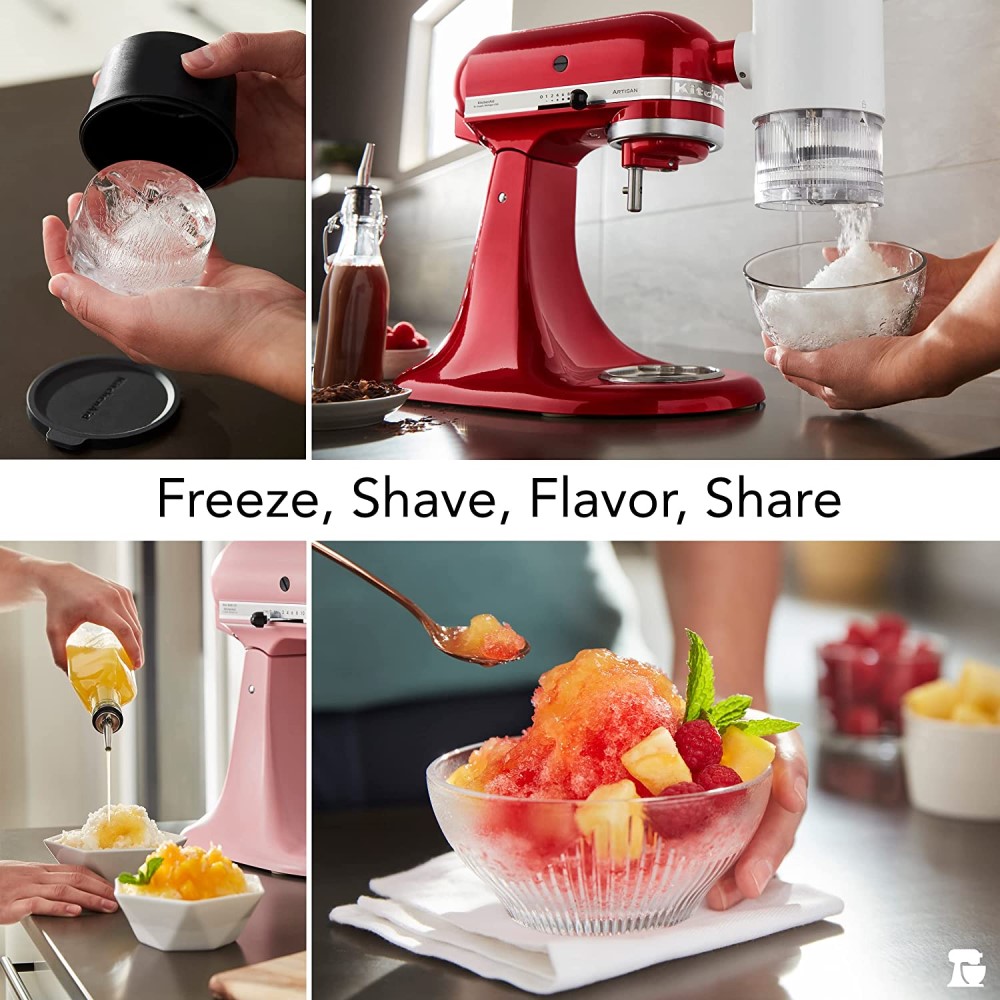 Shave Ice is no ordinary frozen treat. Traditionally made by shaving large blocks of ice, its texture is light & fluffy – unlike the hard and crunchy snow cone. With the KitchenAid® Shave Ice Attachment, it's so easy to create light, fluffy, and snow-like shaved ice to elevate a variety of desserts and drinks. And the customization options are endless – freeze and shave, a fine or coarse texture, freshwater, juice, coffee, and milk or dairy. Then, surprise and delight everyone by offering a variety of syrups, sauces, and toppings to finish the dish and make each creation your very own.
Model KSMSIA Includes:
(1) Shave ice attachment
(1) Fine blade
(1) Coarse blade
(4) Plastic ice molds
(4) Lids
From the iconic stand mixer to innovative appliances, KitchenAid's appliance suites are designed with the maker in mind. Make a meal – and a statement – with our major and small kitchen appliances. Since 1919, KitchenAid has been bringing culinary inspiration to life, so no matter what you're creating, you'll get the most of making with kitchen tools made for you.