Lacor Black Steel Paella Pan Ø20xH4cm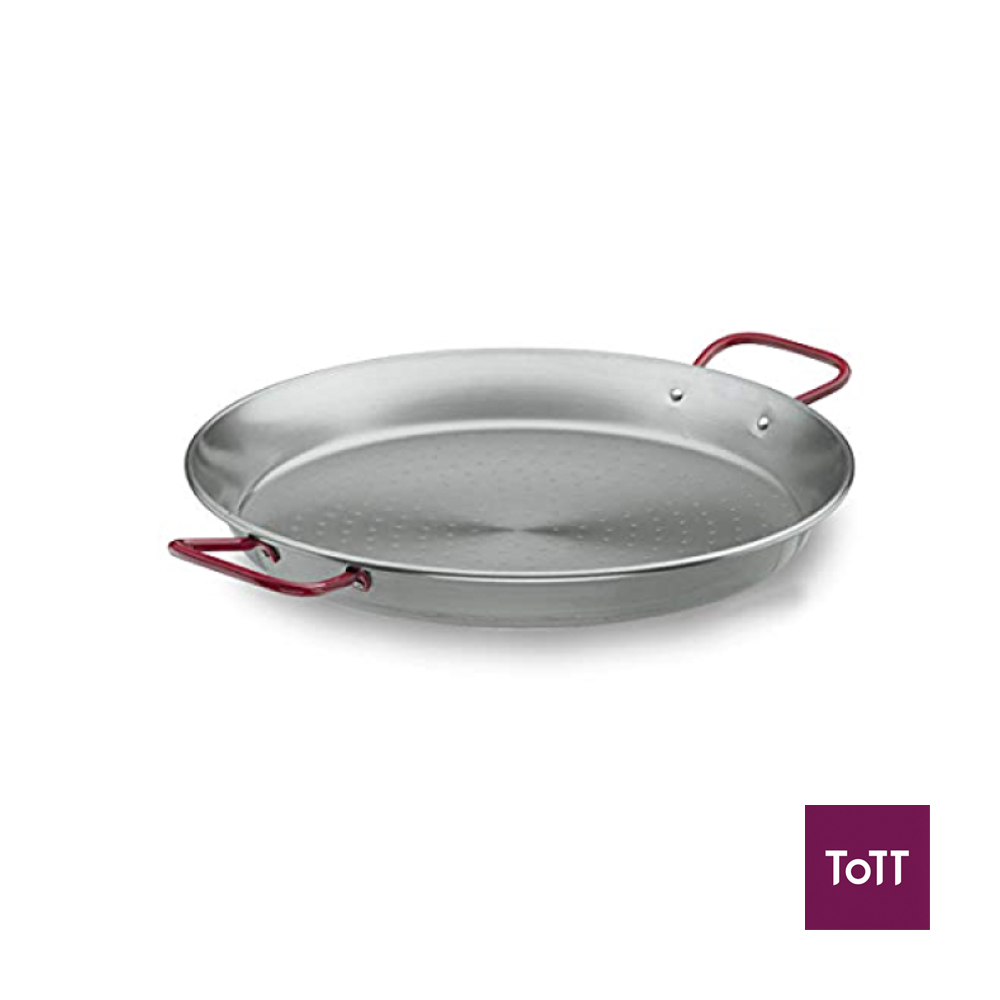 Lacor Black Steel Paella Pan is perfect for creating exquisite rice, seafood, egg and gratin dishes. Once seasoned, the pan acquires natural, non-stick properties for an easy-release finish. Plus, it won't chip, scratch, or peel off under usage of metal objects, such as knives, forks, or spatulas.
Care tips for Black Steel Pan:
Black Iron pans are protected by a clear, non-toxic oil which must be removed before use. To remove this layer, scrub the pan in hot soapy water and thoroughly hand dry. Dry the pan right after washing it and then rub the inside with a little vegetable oil to prevent rusting. If the pan does rust, a few passes with steel wool takes it right off.
For over 60 years Lacor has been providing the foodservice industry and households with an incredible range of kitchenware, tableware, pastry ware, utensils and much more. Lacor's range of cookware includes paella pans, saucepans, casserole dishes, griddles and frying pans.