Lacor Cookie Press & Icing Set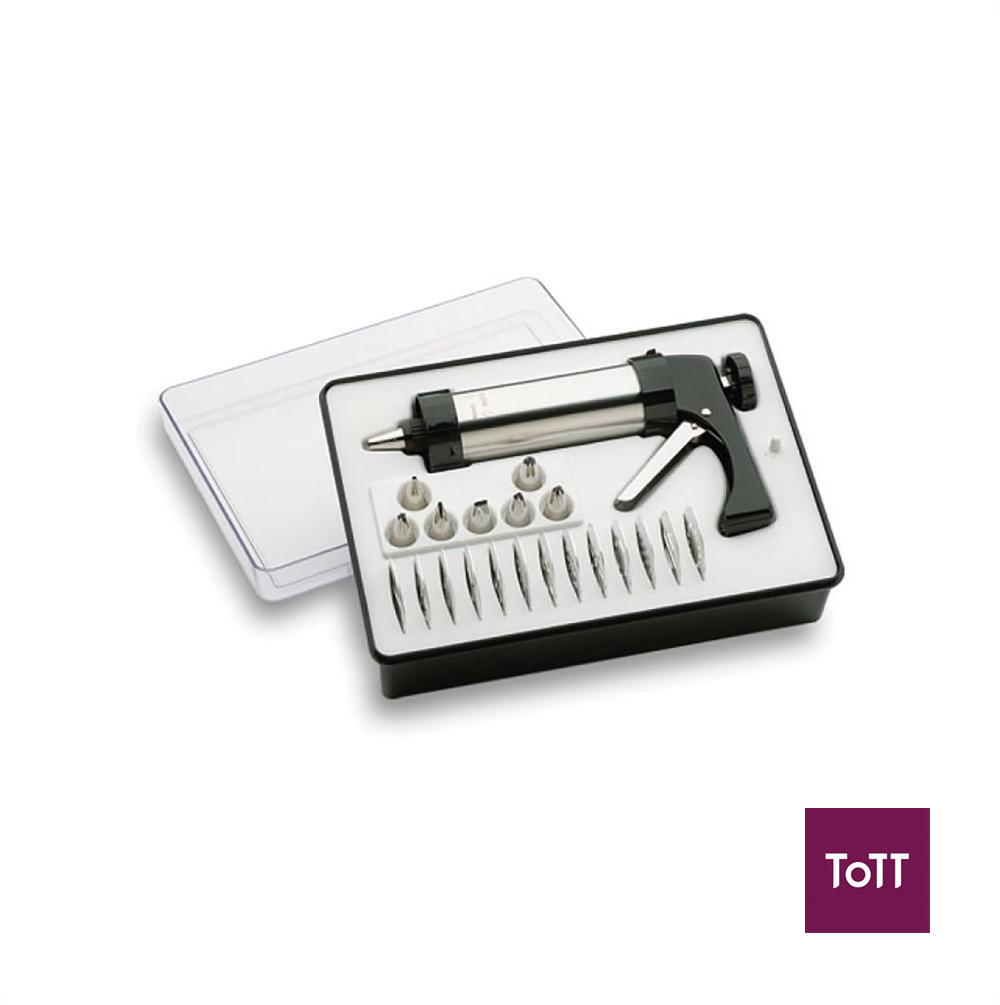 Make creative and professional styled biscuits and cookies using the Lacor Cookie Press & Icing Set. With an adjustable trigger-action nozzle, you get more control over your cookie or frosting flow, and the handle's design offers a comfortable grip. The set contains 8 nozzles and 13 cookie cutters, making it ideal for baking a variety of delicious treats!
For over 60 years Lacor has been providing the foodservice industry and households with an incredible range of kitchenware, tableware, pastry ware, utensils and much more. Lacor's range of cookware includes paella pans, saucepans, casserole dishes, griddles and frying pans.