Lacor Stainless Steel Baster with Syringe & Cleaning Brush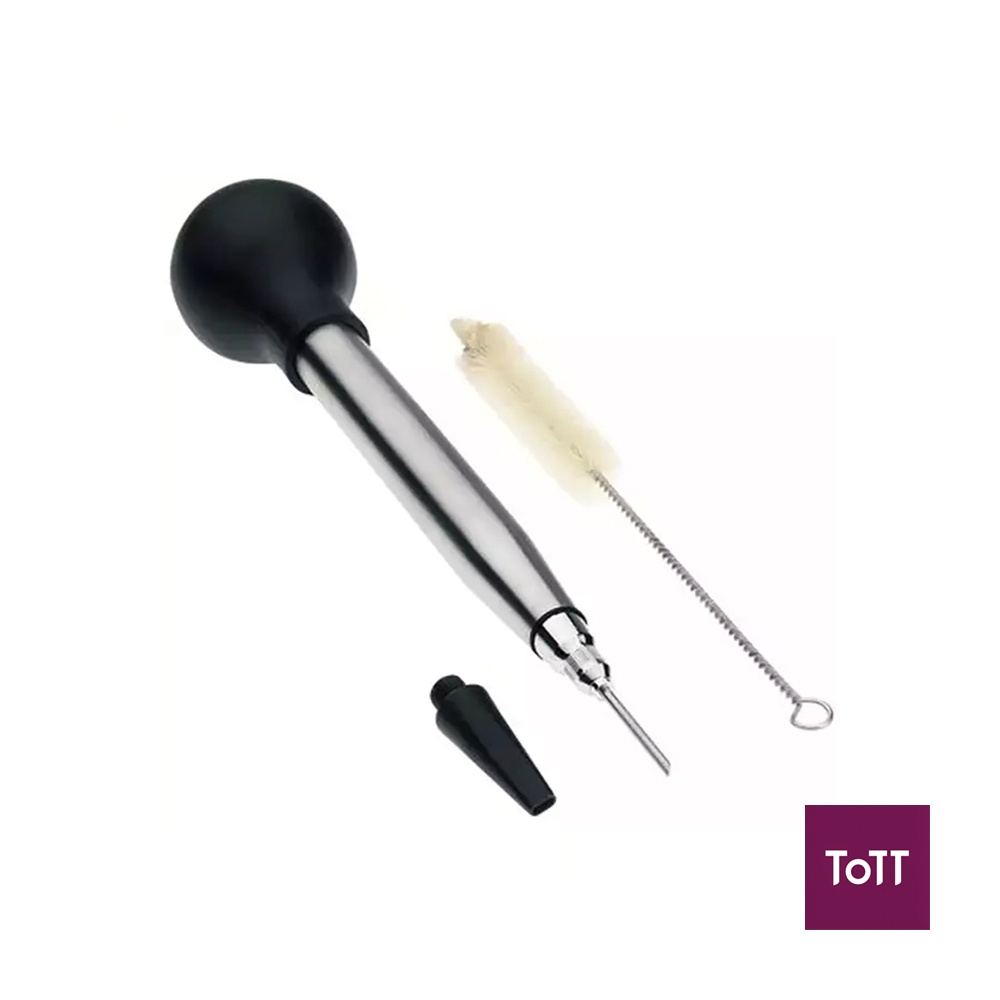 Lacor stainless steel baster with syringe serves a dual purpose in your kitchen – the angled basting tip easily extracts drippings from your pan, while the stainless steel injector tip is perfect for injecting marinades into meat and for brining foods.
For over 60 years Lacor has been providing the foodservice industry and households with an incredible range of kitchenware, tableware, pastry ware, utensils and much more. Lacor's range of cookware includes paella pans, saucepans, casserole dishes, griddles and frying pans.