Lacor Stainless Steel Long Fine Grater L22xW3.5cm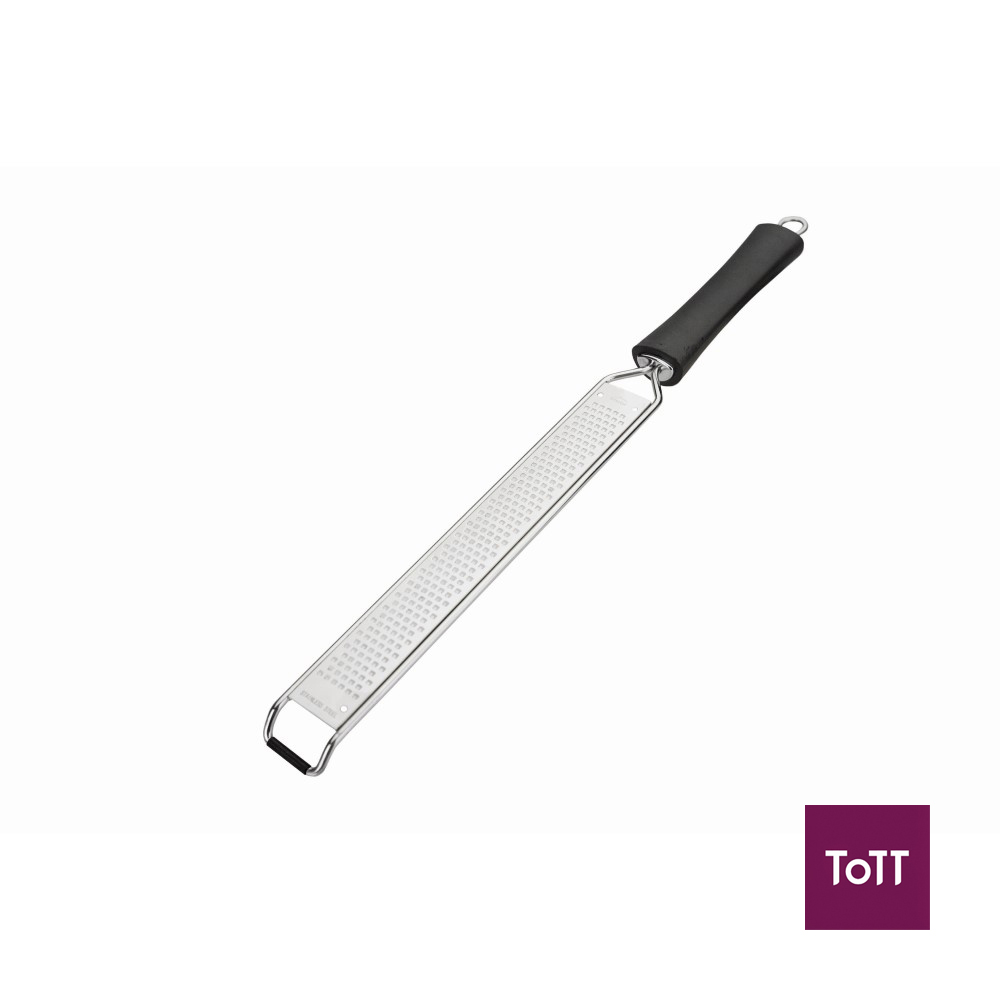 Lacor Stainless Steel Long Fine Grater is all about the blade. With etched ultra-sharp blades means you will receive a durable stainless steel grater that will grate hard spices like cinnamon and nutmeg. Without losing a beat, or a sharp tooth, this zester will also zest citruses like oranges, limes and lemons. Try it with hard cheese for the topping any dish with parmesan or Asiago cheese. The ergonomic handle provides a sturdy grip too.
For over 60 years Lacor has been providing the foodservice industry and households with an incredible range of kitchenware, tableware, pastry ware, utensils and much more. Lacor's range of cookware includes paella pans, saucepans, casserole dishes, griddles and frying pans.