Lacor Stainless Steel Roast Pan With Movable Handles, L35cm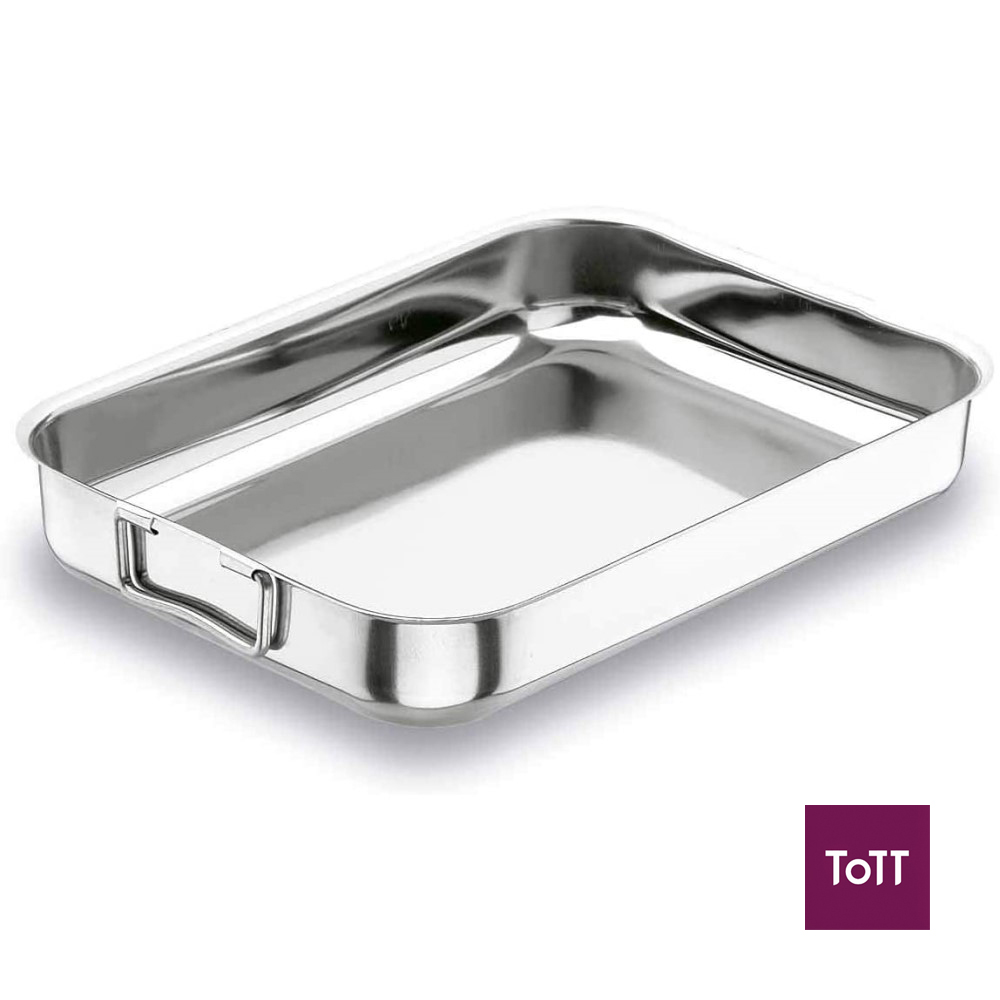 Take on your next baking and roasting task with the Lacor Stainless Steel Roast pan! Whether it's serving a delicious lasagne dinnertime meal or roasting a holiday ham, this roast pan gets the job done. Tackle a roast chicken, family sized casseroles, savoury seafood platters, chicken fillets and much more. The Lacor Stainless Steel Roast Pan is 5.3cm deep holds more food and prevents sauce spills. The food grade stainless steel will not react with food, keeping flavours intact while its foldable handles makes it easy to store when it is not in use.
For over 60 years Lacor has been providing the foodservice industry and households with an incredible range of kitchenware, tableware, pastry ware, utensils and much more. Lacor's range of cookware includes paella pans, saucepans, casserole dishes, griddles and frying pans.