Lacor Stainless Steel Whisk With Fibreglass Handle L35cm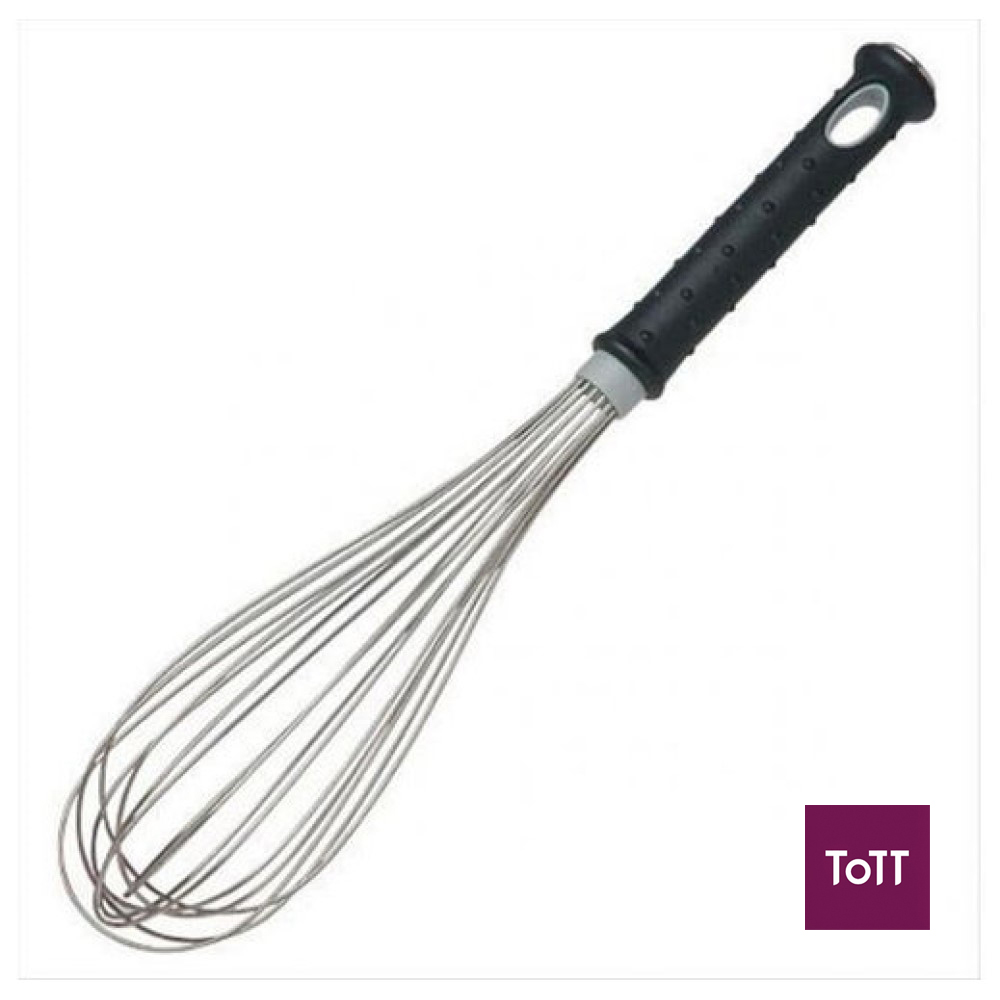 The Lacor 35 cm Stainless Steel Hand Whisk is an indispensable tool in any kitchen is perfect for mixing food, blend and remove lightening ingredients to allow the entry of air. The whisk has multiple wires for adding volume and quickly smoothing lumps from mixtures. The stainless steel whisk is a good assistant for whisking eggs, icing sugar mixture and melted chocolate fresh cream. Its fibreglass handle will guarantee you a very good handhold and a resistance up to 250°C. There is a hole at the end of the handle so the whisk can be easily hanged on any hook with other kitchen tools.
For over 60 years Lacor has been providing the foodservice industry and households with an incredible range of kitchenware, tableware, pastry ware, utensils and much more. Lacor's range of cookware includes paella pans, saucepans, casserole dishes, griddles and frying pans.