Lava Cast Iron 2 PC Cookware Set, Deep Skillet and Frying Pan Ø26Cm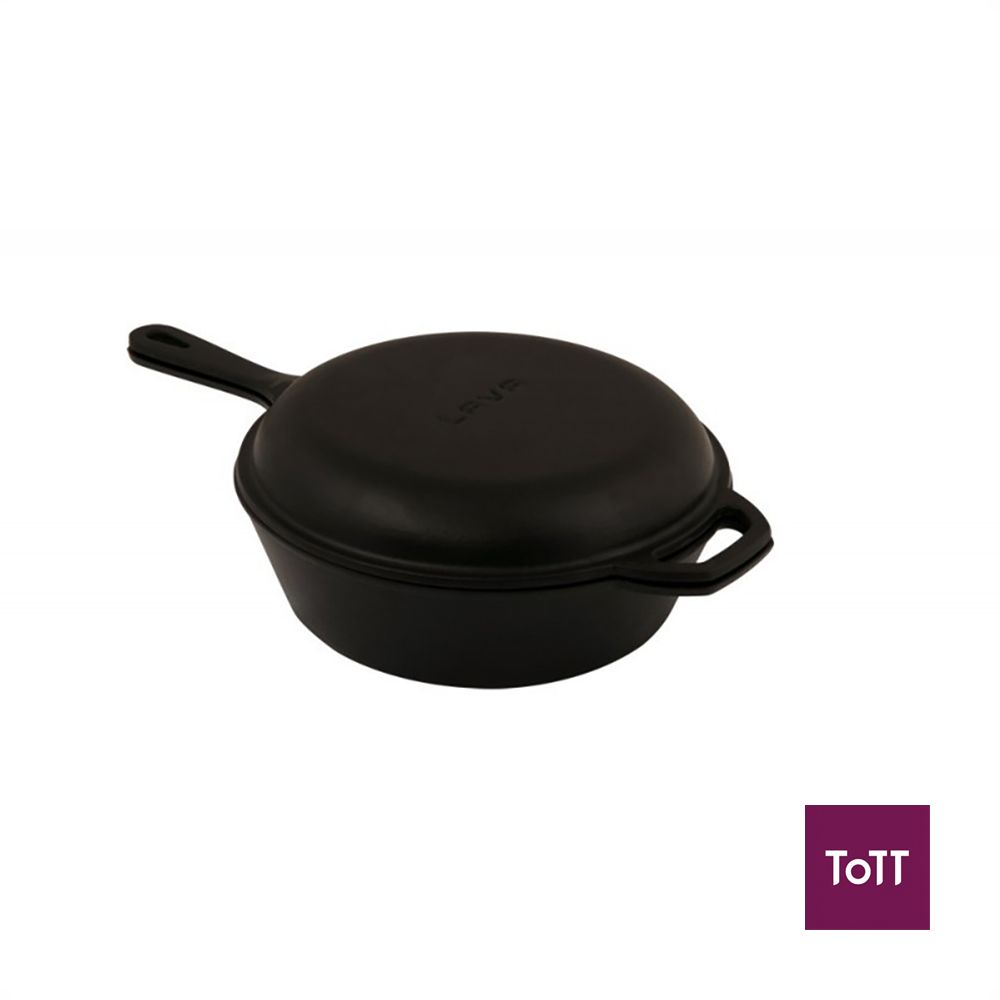 This 2 pc cookware set from Lava is a must-have for any kitchen. Comprising of 1x 26cm cast iron skillet and 1xdutch oven which are great for baking, grilling, broiling, braising, and sautéing meats, vegetables and more! Each individual cookware is crafted with seasoned cast iron that can outlast years of regular cooking and washing for long-term reliability. Both cast iron cookware provides even heat distribution for improved cooking and frying, even on grills, stoves or induction cooktops. Cast iron cookware should be hand washed with warm water and restored with natural oils; that means no soap or dishwasher use.
Lava brings more than 40 years of experience creating superbly beautiful and functional cast-iron cookware. Lava Cast Iron is easy to clean, our castings can be washed in a dishwasher or by hand and environmentally-conscious – cast iron is 100% recyclable and saving energy due to its ability to retain heat. Cast iron cooking is not a trend. Cast iron pots and pans have been used for centuries and were treasured for their durability and their capacity to retain heat, thus improving the quality of cooked food. This signature enamelled cast iron cookware is ready to use out of the box. Just wash, dry and start cooking. No seasoning is ever required.