Mastrad Stainless Steel O'Plancha Combo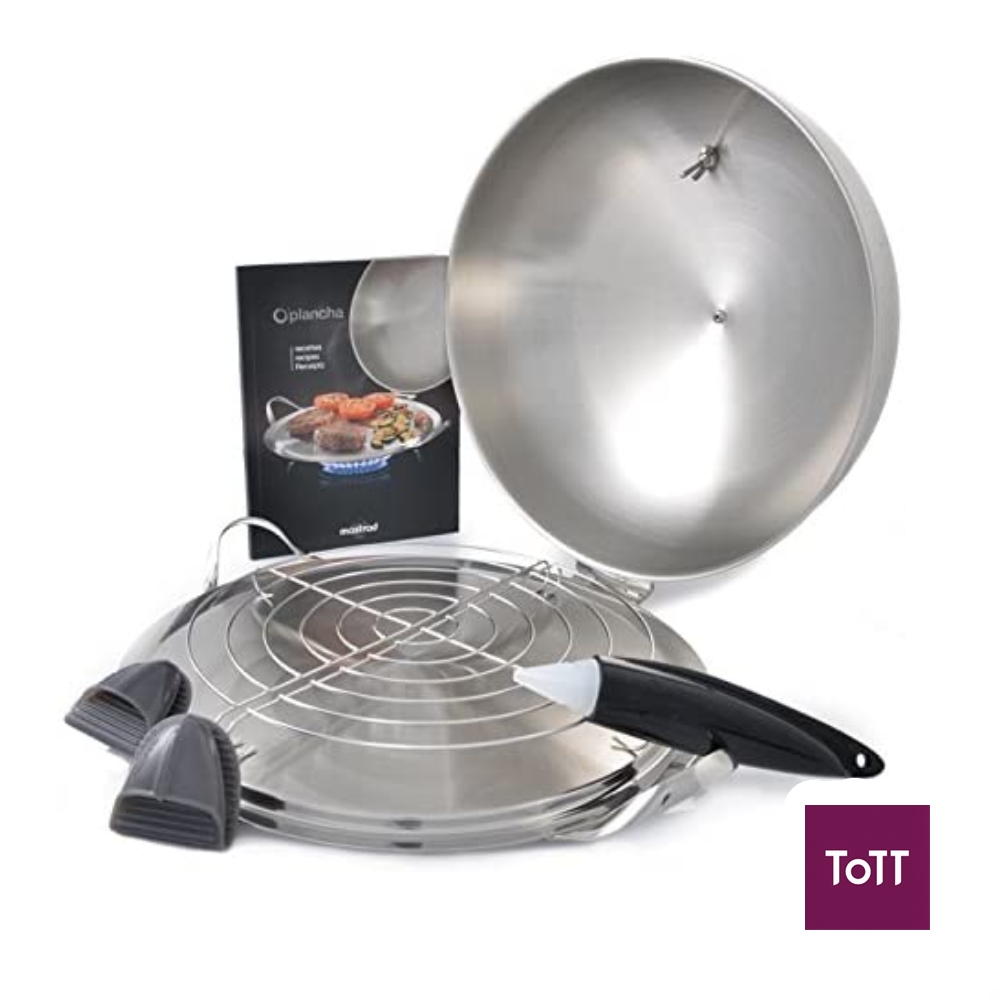 The Mastrad stainless steel O'Plancha Combo can be used daily, both indoors and outdoors, for cooking healthy, tasty meals that preserve ingredients taste and nutritional value. The OPlancha can be used by itself for cooking meat, fish, and vegetables a la plancha or teppanyaki-style. O'Plancha offers a generous and well designed cooking surface; as it is rimless, you can use a spatula easily to turn food over the entire surface. Ridges along its edges help contain any excess cooking juices; you can then conveniently use the bulb baster to collect the liquid. With its triple-layer, thermo-diffuser base made of 18/10 stainless steel and aluminum, OPlanchas cooking surface heats quickly and distributes the heat evenly. OPlanchas unique and patented design is rimless in order to prevent heat dispersal.
Mastrad is a French company specialising in the design, manufacture and distribution of creative and innovative kitchen utensils. For over 25 years, Mastrad have been placing "l'art de l'utile" (the art of utility) within the reach of every kind of chef. Today Mastrad's product collection has expanded from ice cream scoops, baking kits to storage boxes that will help you make your kitchen more functional, pleasant and colourful.