Meri Meri Magic Large Tattoos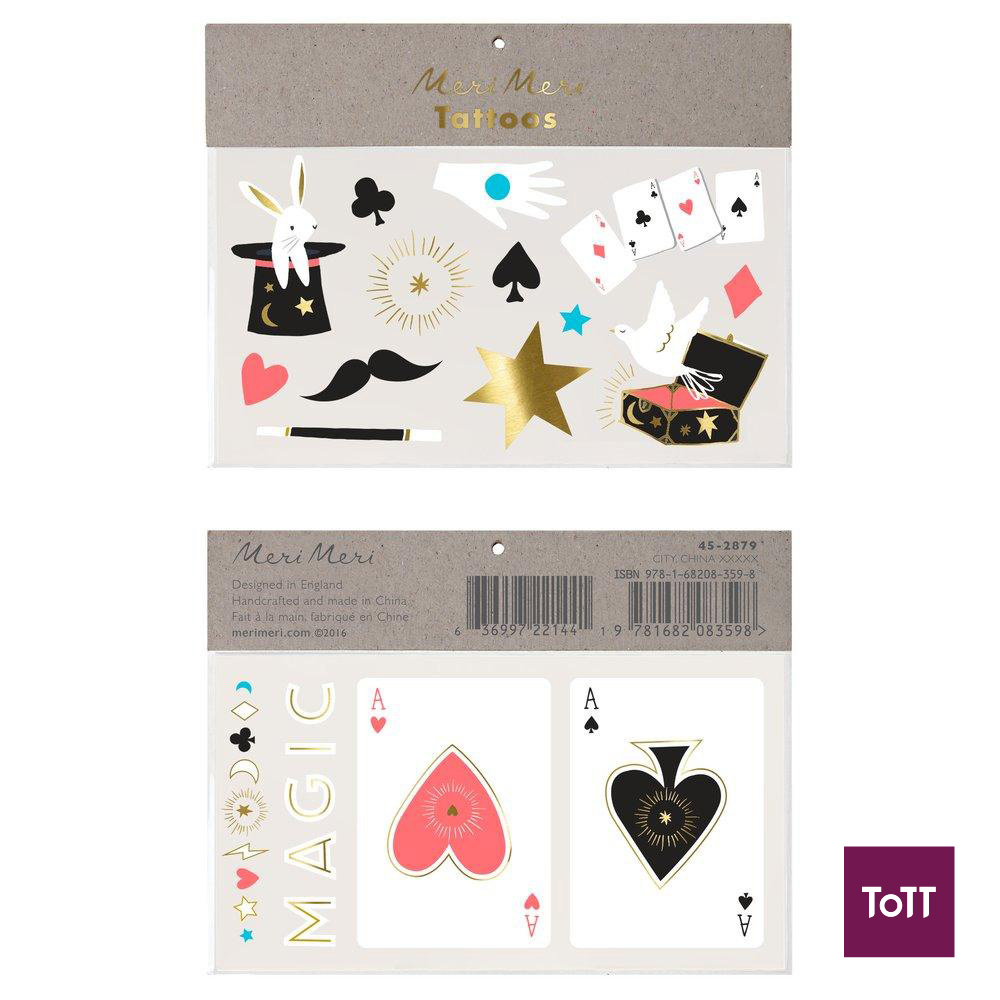 These sensational temporary tattoos are perfect to add a magical touch to any party – use them as a craft activity or pop them into party bags! They feature magical icons in vibrant colours.
Meri Meri provides party lovers, home stylists and thoughtful gift givers with whimsical, modern, high quality party supplies, children's toys, kids' dress up, and heirloom-quality newborn gifts. We endeavour to use organic and sustainable materials wherever possible.