Meri Meri Psychedelic 60s Large Tattoos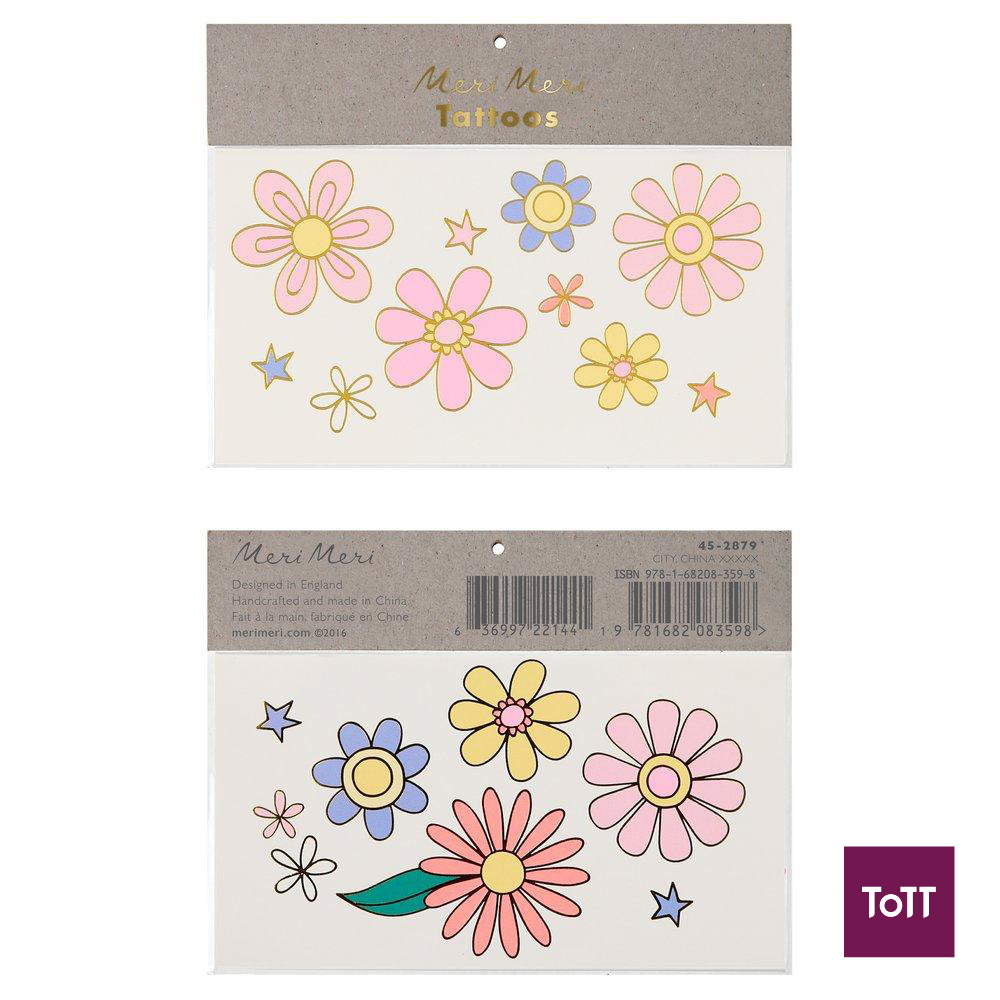 Kids love temporary tattoos – they're fun, colorful and trendy! These 60s Psychedelic tattoos are fabulous for a bright floral effect, with lots of glimmering gold foil detail. They're great as a gift for a rainy day, sleepover, or perfect to pop into party bags.
Meri Meri provides party lovers, home stylists and thoughtful gift givers with whimsical, modern, high quality party supplies, children's toys, kids' dress up, and heirloom-quality newborn gifts. We endeavour to use organic and sustainable materials wherever possible.