Meri Meri Shark Sticker Love Notes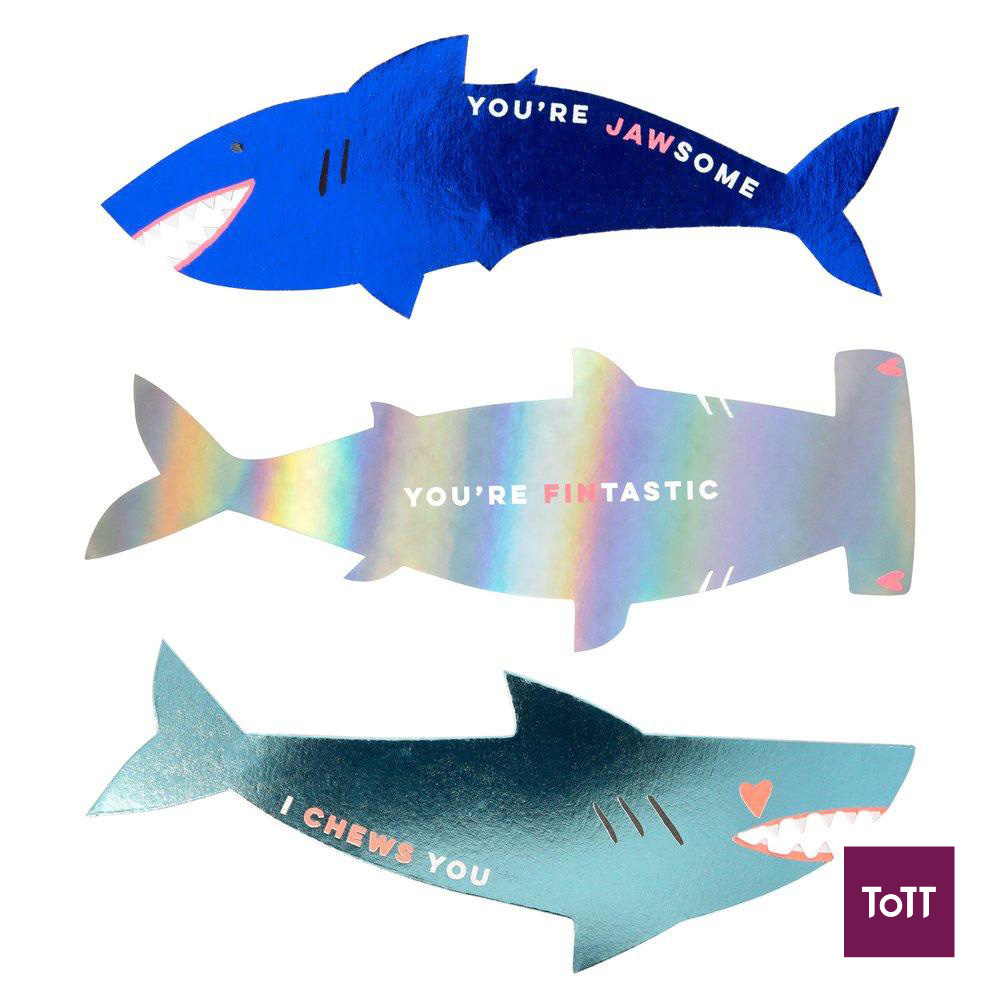 These brilliant love notes come with fabulous stickers – a sensational fun way to tell someone you care this Valentine's Day! Featuring shiny sharks with humorous sayings, like "I chews you", "You're Fintastic" and "You're Jawsome".
Meri Meri provides party lovers, home stylists and thoughtful gift givers with whimsical, modern, high quality party supplies, children's toys, kids' dress up, and heirloom-quality newborn gifts. We endeavour to use organic and sustainable materials wherever possible.