Microplane Cube Grater, Red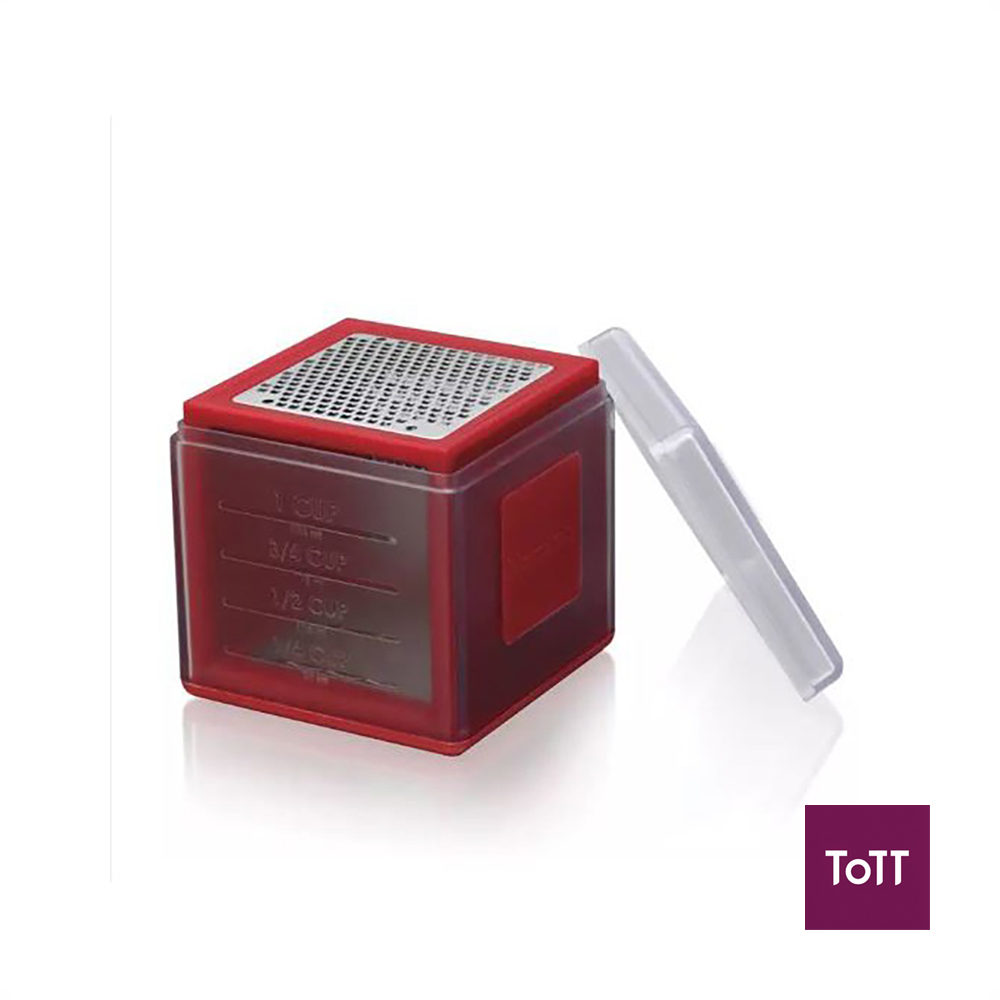 The Microplane Cube Cheese Grater is a mini box Cheese Grater which has our 3 most widely used blade styles for grating cheese and other foods. The included blades are fine, for zesting citrus and hard cheese; ribbon for grating chocolate and coconut; and a coarse blade for grating cheddar cheese and other soft cheeses. The blades are housed in a small plastic box and with these blade choices, you can grate anything for any meal. This makes preparing your favorite dish easy and saves space as it is much smaller than a traditional box Cheese Grater. Take it camping, on the road, or downsize to a tiny home. The Cube Cheese Grater's multi-purpose box acts as a catch feature, as a measuring cup, or stores excess food, and acts as a protective cover for safe storage.
Microplane®, a division of Grace Manufacturing Inc., is the premier brand worldwide for exceptionally sharp culinary tools. Possibly most famous for our graters and zesters, the brand has revolutionized the way chefs and home cooks grate and zest a wide range of ingredients for flavorful, gourmet style cooking and baking. The family-owned and managed company designs and crafts 40+ Microplane kitchen tools. Beyond our graters and zesters, we offer a variety of kitchen gadgets, including tools for garlic, apples, ginger, herbs, spices, avocados, bar accessories, spiralizers, food slicers and much, much more.