Microplane Premium Classic Zester/Grater, Eggplant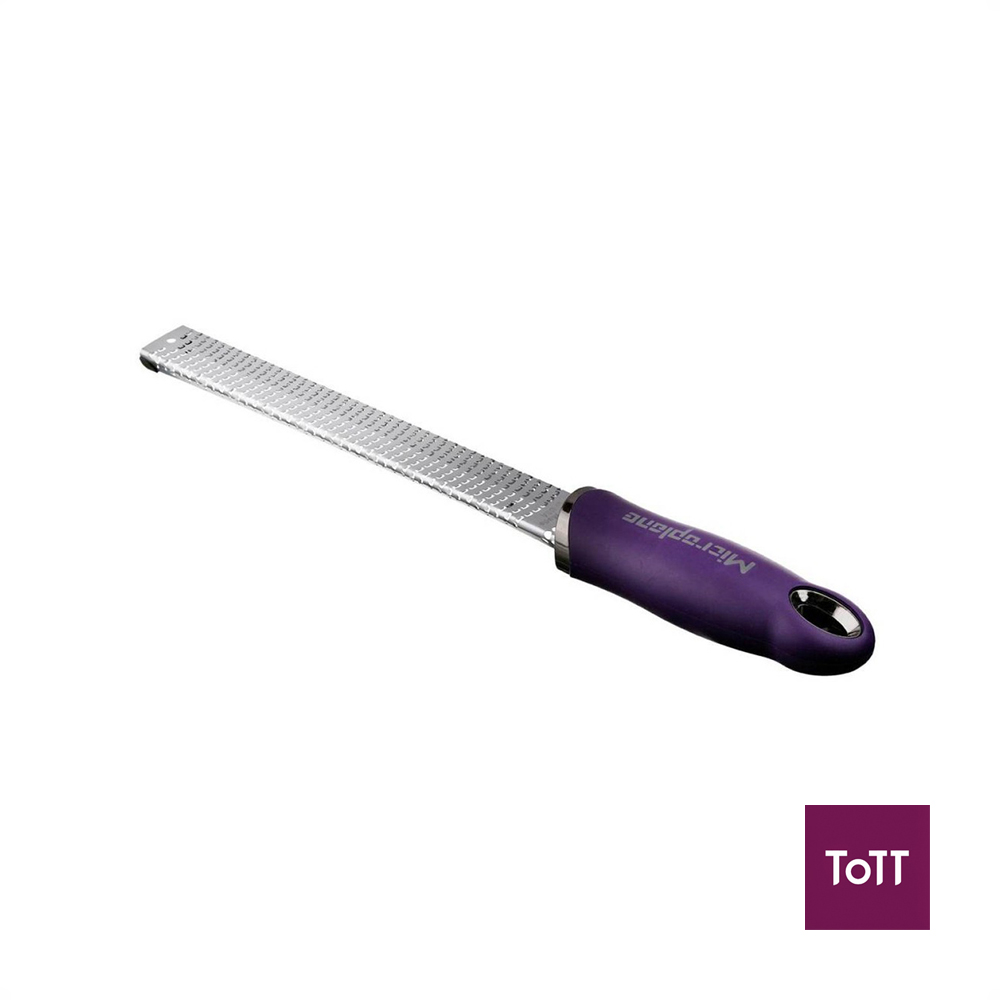 This version of the classic Microplane zester/Cheese Grater has a premium soft-touch handle and non-scratch end tabs. This tool grates even the hardest Parmesan Reggiano as well as other hard cheeses into fine lacy wisps. Ideal for topping your favorite spaghetti and meatballs or a Caesar salad. It's also wonderful for effortless citrus zesting to add natural flavors to a lemon crème brulee or a basic vinaigrette.
This premium classic zester is used by celebrity chefs, restaurants, and home cooks. This tool has the original blade that created the entire range of zesting tools on the market today. If you want the best tool, this is it, Microplane is the standard that everyone else tries to meet. Don't be disappointed with other zesting tools on the market. People say this tool has changed their life. Zest citrus at the perfect depth to only get the zest, and not the bitter white pith. It is a multi purpose tool and it is recommended for grating garlic, grating ginger, grating parmesan cheese. You can also use as a nutmeg Cheese Grater or gain the benefits of cinnamon by grating it on this tool.
Microplane®, a division of Grace Manufacturing Inc., is the premier brand worldwide for exceptionally sharp culinary tools. Possibly most famous for our graters and zesters, the brand has revolutionized the way chefs and home cooks grate and zest a wide range of ingredients for flavorful, gourmet style cooking and baking. The family-owned and managed company designs and crafts 40+ Microplane kitchen tools. Beyond our graters and zesters, we offer a variety of kitchen gadgets, including tools for garlic, apples, ginger, herbs, spices, avocados, bar accessories, spiralizers, food slicers and much, much more.