Nachtmann Aspen Set of 5 pieces Crystal Cold Drink Set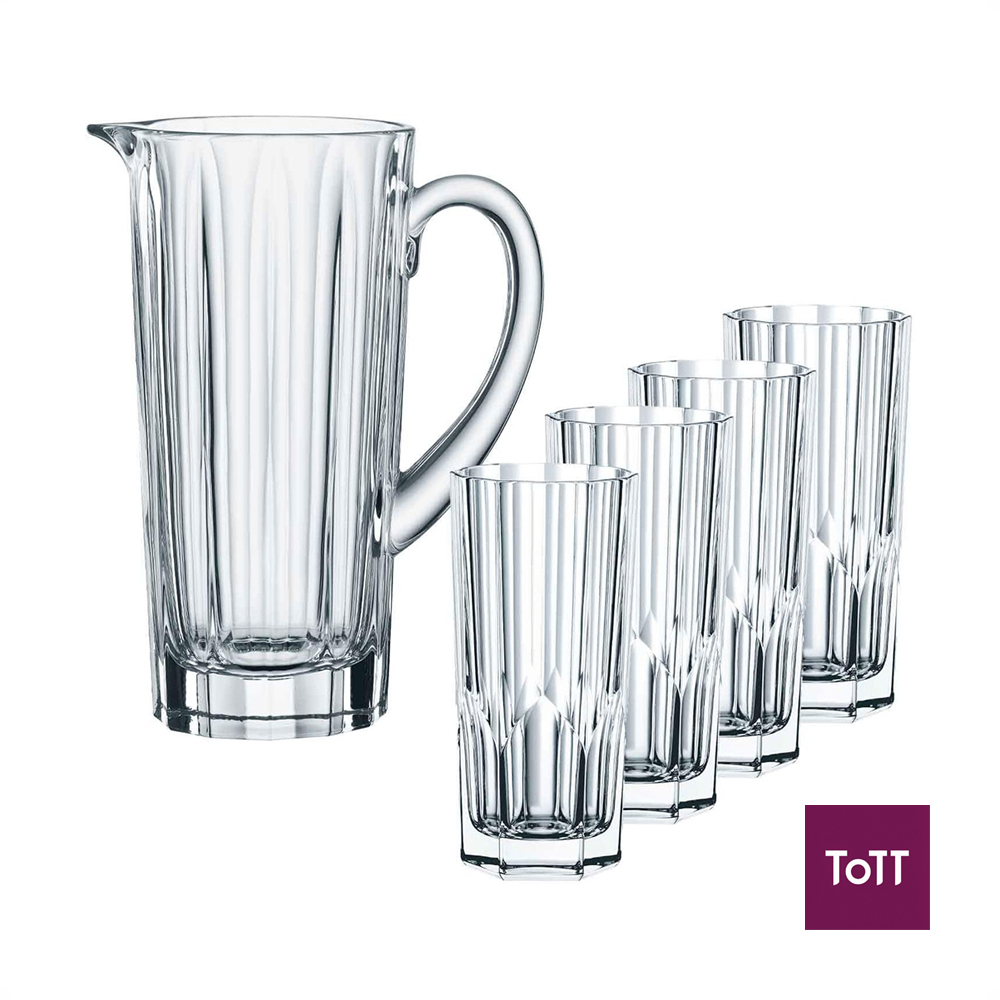 The aspen cold drink value pack consists of four goblets and a matching jug. The set is ideal for enjoying cold drinks with and without ice cubes, as well as cocktails, fruit juices or smoothies. The timeless cut design emphasizes the brilliance of the crystal glass. All items in the set are dishwasher safe.
Based on a tradition of craftsmanship dating back more than 180 years, Nachtmann develops nature-friendly production processes in one of the most modern production facilities in Europe. In the best German tradition, Nachtmann combines craftsmanship, new technologies and a passion for perfection to produce lead-free crystal tableware ranging from vases and serving platters to decanters and wine glasses.