Nachtmann Bossa Nova Set of 4pieces Lead Free Crystal Bowl 15xH8cm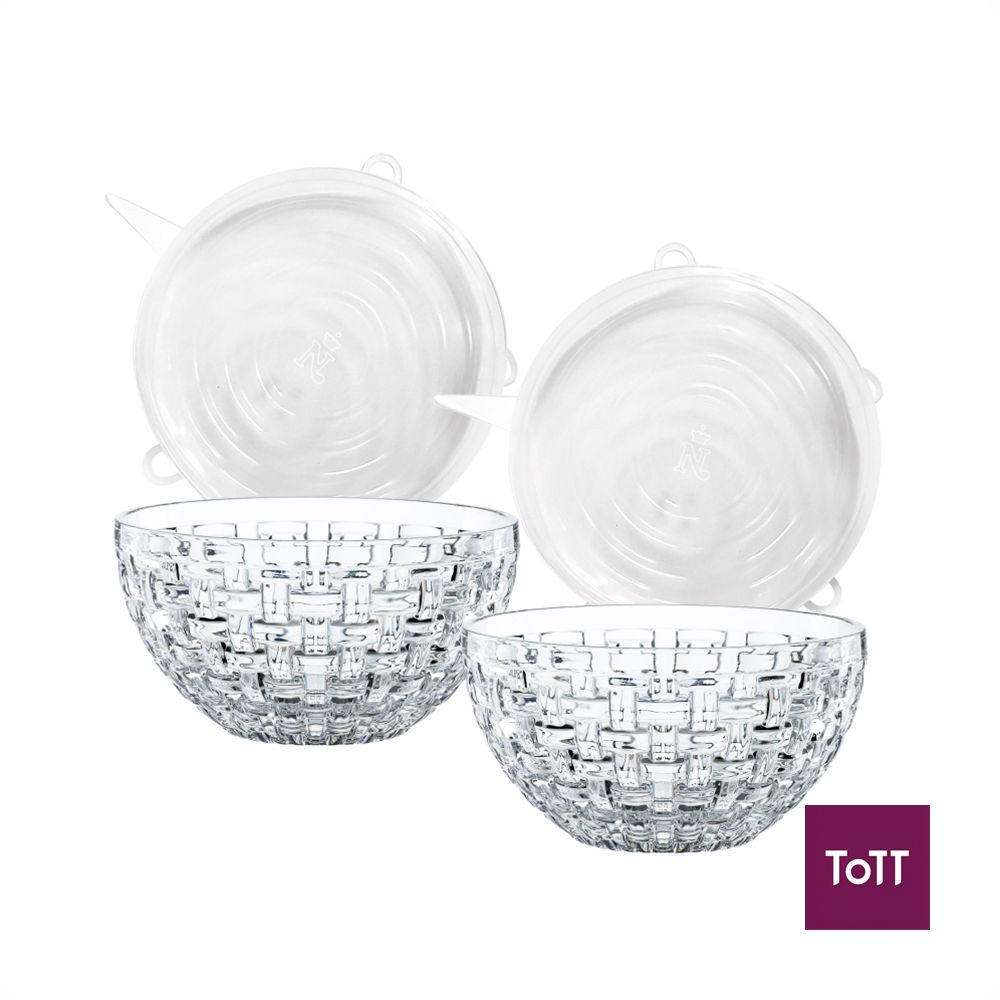 The round Bossa Nova bowls in 15 cm and 23 cm sizes are also offered with a matching silicone lid. The long-lasting alternative to plastic films is BPA-free and dishwasher-safe. Perfect for preserving freshness and flavours of food for a long time!
Based on a tradition of craftsmanship dating back more than 180 years, Nachtmann develops nature-friendly production processes in one of the most modern production facilities in Europe. In the best German tradition, Nachtmann combines craftsmanship, new technologies and a passion for perfection to produce lead-free crystal tableware ranging from vases and serving platters to decanters and wine glasses.