Nordic Ware Naturals® Set of 4 Mini Loaf Pans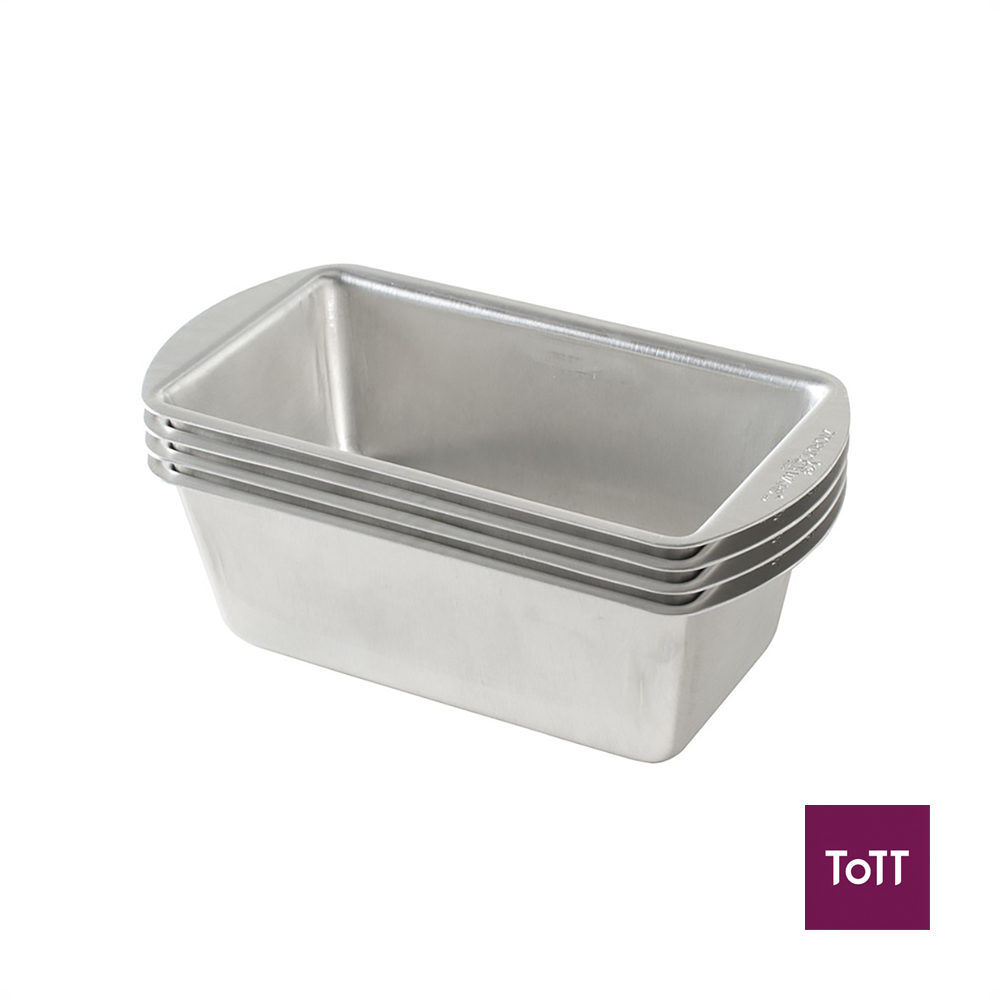 These natural aluminum mini loaf pans are just the right size to divide your favorite recipes and share with family and friends. Another great option is to bake four loaves, freeze three, and keep one to enjoy while your kitchen still smells like freshly baked goodies! Natural aluminum won't rust, so you 'll be able to enjoy these pans for a lifetime. Proudly made in the USA.
Use and Care: Before initial use and after subsequent uses, hand wash with warm soapy water. Dishwasher use is not advised, as discoloration will occur due to the cleaning agents used in automatic dishwasher detergent. This discoloration is merely cosmetic and will not affect baking properties or safety of the pan. Natural aluminum pans work well with parchment paper, silicone baking mats, and also traditional butter or shortening and flour methods. When roasting savory foods such as vegetables, butter or cooking oil work well. Nylon, wood, or silicone utensils are recommended. Metal utensils and scouring pads may scratch natural aluminum pans, but will not affect baking performance. Aluminum is reactive to acidic ingredients such as vinegar and tomato products. These foods may darken, pit or corrode the pan after prolonged use.
Nordic Ware is a leading manufacturer of high quality and innovative kitchenware products. By designing products of superior value, producing them in the United States whenever possible, and marketing them worldwide, we enrich people's lives by adding utility, convenience and enjoyment to the preparation of food.