Packit Freezable Lunch Bag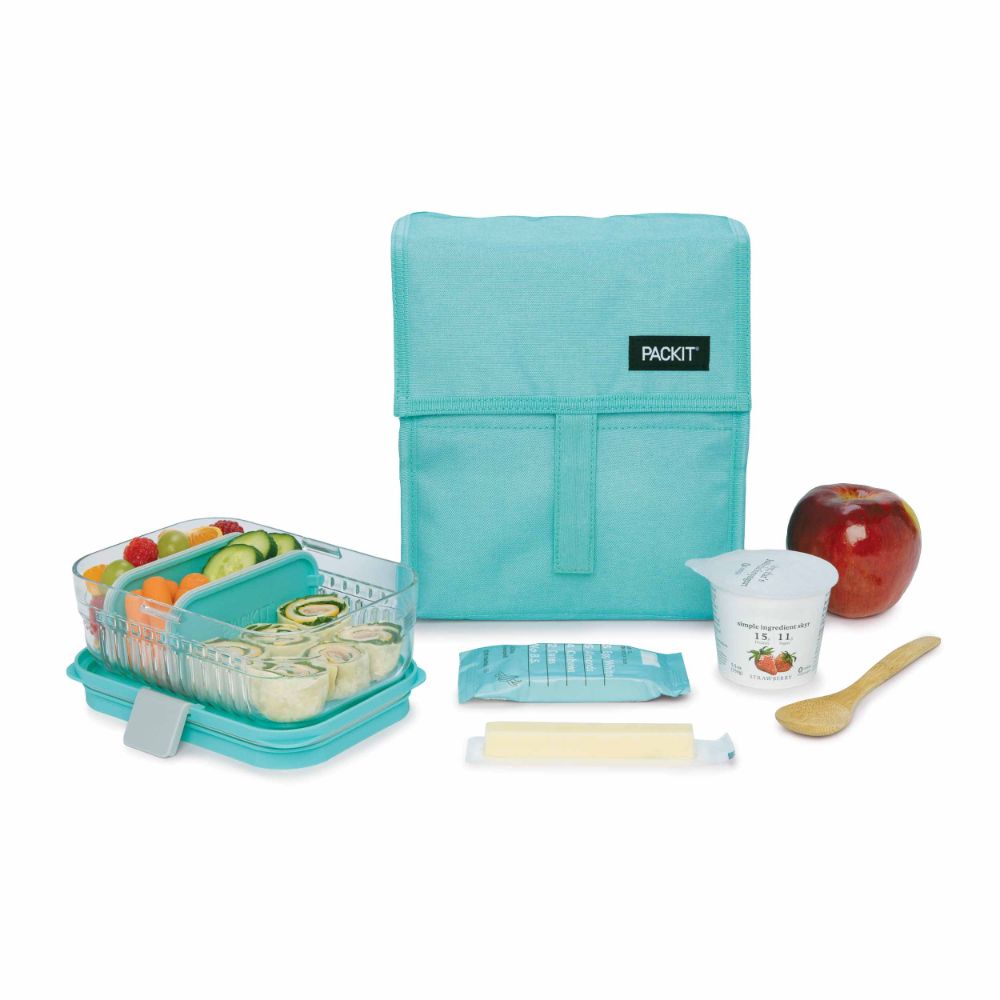 Our original, bestselling lunch bag is roomier in all the right places. Its expanded width and depth easily fits two of our new Mod Bento containers with plenty of headroom for snacks. A repositioned buckle handle evenly distributes the weight so the front  flap always stays in place. PackIt's Freezable Lunch Bag is the ORIGINAL bag with patented EcoFreeze™ technology: freezable gel built-in the walls of the lunch bag. The smart design eliminates the need for separate ice packs or gel packs. Imagine that, The Bag That's An Ice Pack™: it's freezable, it's reusable, and it actually cools.
Open: 9.75″H x 8.5″W x 6.25″D
Folded: 5.25″H x 8.5″W x 3″D
Simple Care:  Thoroughly wipe or hand wash the interior and spot clean exterior; allow bag to dry completely before freezing. Not machine or dishwasher safe.