Packit Mod Lunch Box L28xW19xH18cm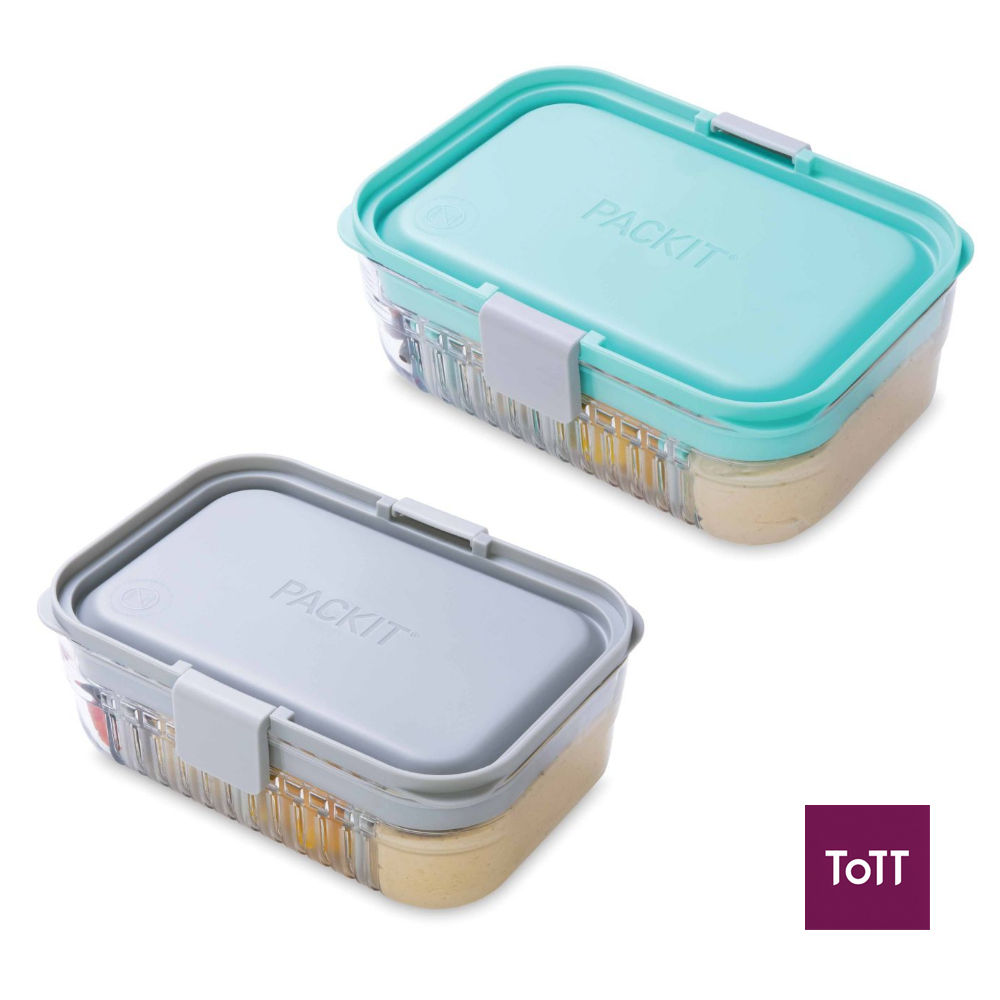 Comparable in size to bento boxes, this container includes 3 removable dividers that wall off thick liquids and solids, letting you separate sensitive foods and create customized spaces. Peas and potatoes will never have to touch. That's pretty awesome for the picky eaters. Eliminate the need to carry multiple bulky containers by using the dividers to wall off foods. Each streamlined, all-in-one container is designed to fit select PackIt Freezable Bags.
Dimensions: 7.25"H x 5"W x 2.75"D
Simple Care: All our bento boxes are freezer safe, dishwasher-safe on the top rack and microwavable. Remove the lid before reheating.