Piazza Stainless Steel Spaghetti Tongs L23.5cm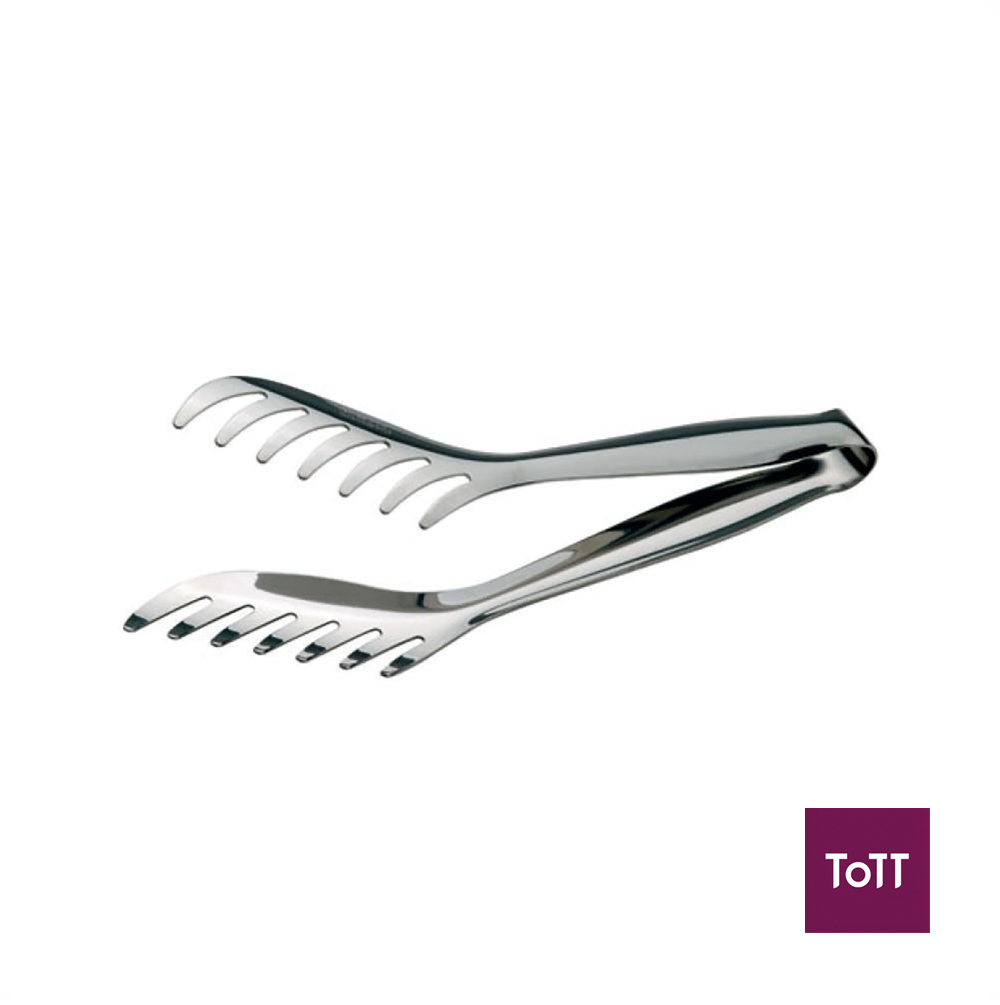 From Italy, these stainless steel spaghetti tongs elegantly toss and serve spaghetti and other long noodles such as linguine, vermicelli and many more! Tongs return to their original shape even if opened to 180 degrees. Sleek design goes from kitchen to table.
In 1880, brothers Giuseppe and Baldassarre Piazza set up their company to work on designing and manufacturing household utensils made of stainless steel of the highest quality. It has been a family company for four generations now and has specialized in kitchenware for the hotel and restaurant businesses. The cookware features beautiful stainless steel with permanently bonded aluminum core, which heats quickly and evenly. From pots/ pans to serving tongs, Piazza offers a vast assortment of professional utensils and instruments for professional chefs and serious cooks alike.