Regency Cooking Twine 25inches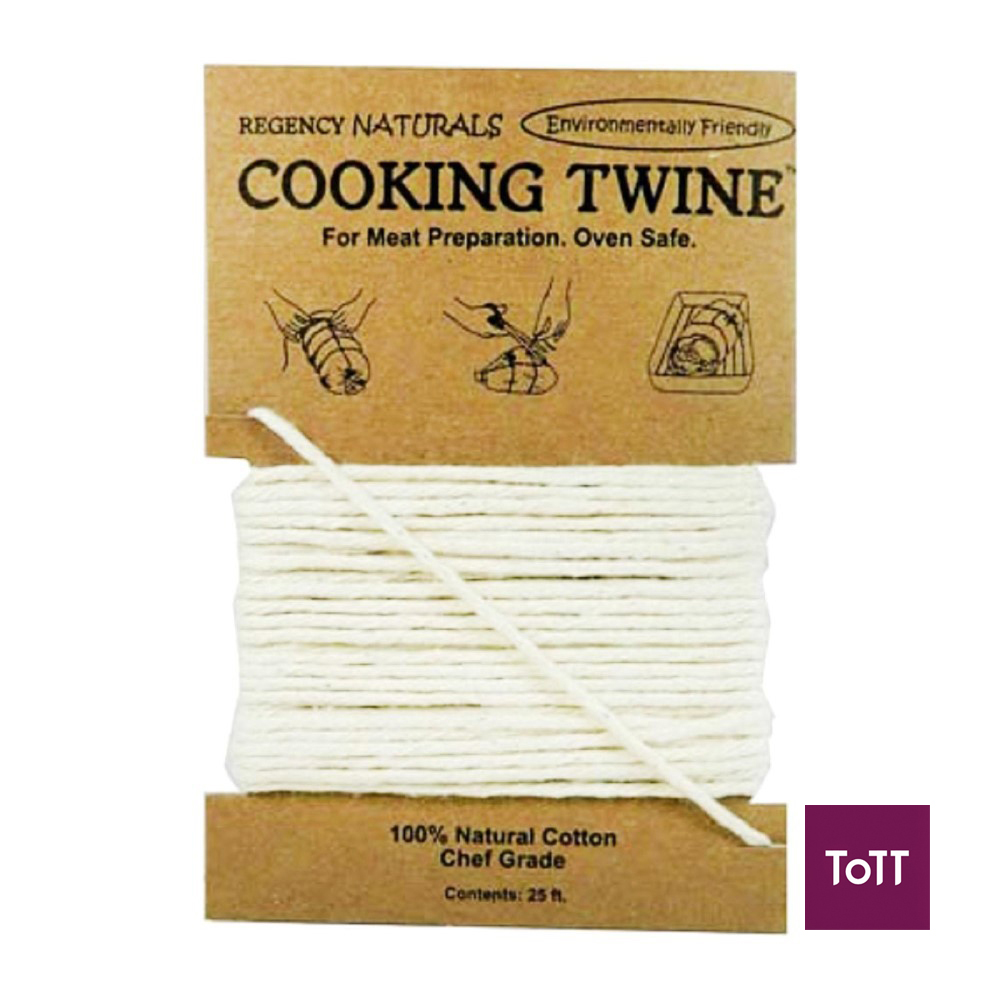 Regency Cooking twine is made of 100% 16 ply cotton. It is the same twine used by professional chefs for trussing, forming meat, stuffing chicken breasts, spit roasting and more. It also has hundreds of uses in the home such as bundling books and newspapers, tying up shrubbery and even flying kites. For the ultimate convenience, the twine breaks by hand—no cutting required.
Regency Wraps is the manufacturer of Regency Naturals chef-grade cotton and paper cooking and baking products for the home. They pay close attention to customer demand, offering simple solutions and useful, innovative products for preparation and presentation in the Kitchen. Their 100% cotton products are also effectively useful beyond the kitchen.