Safico Stainless Steel Dessert, New Millennium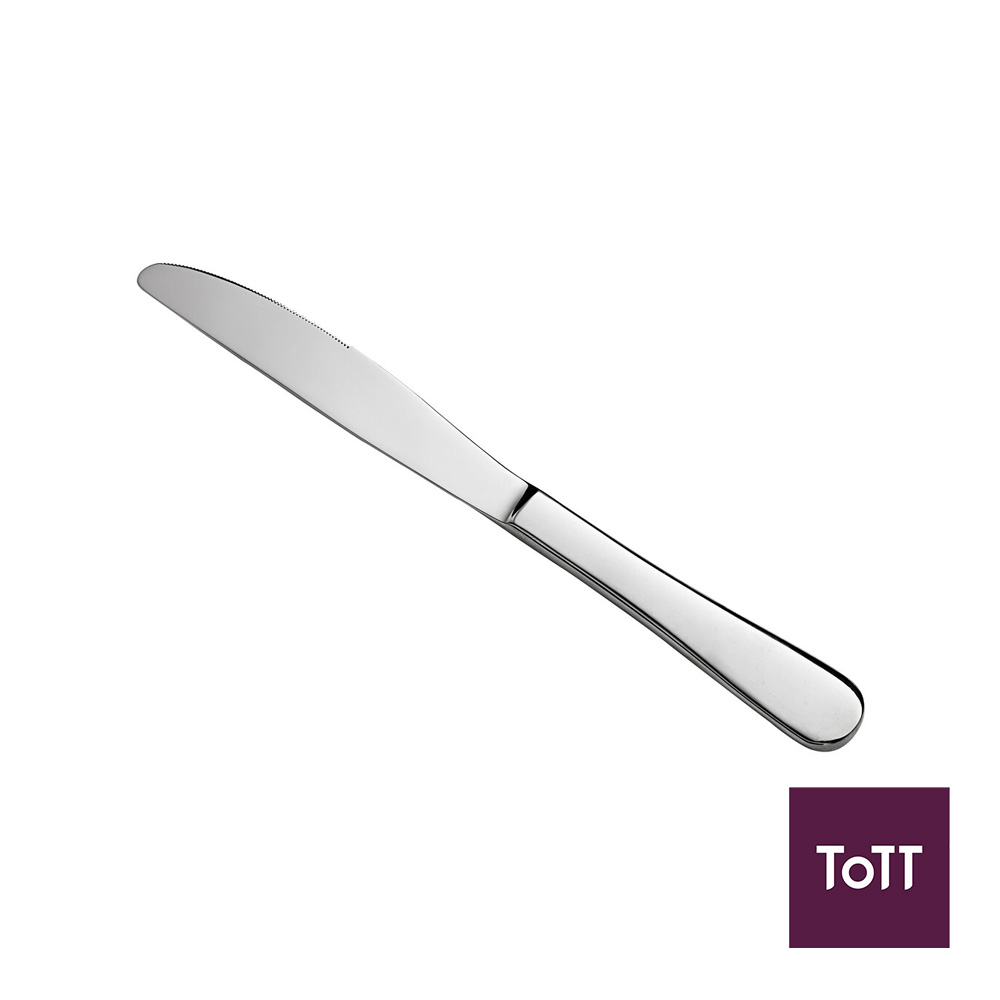 Complete your table setting with this Safico Stainless Steel Standing Table Knife. Pair it with the rest of the New Millennium line to create a coherent and attractive table setting. Your guests are sure to appreciate the sturdy construction of this flatware, and it won't break your budget! Made of stainless steel, it will be a long lasting and attractive addition to your busy dining area. It is great for completing table settings at bistros, cafes, and catered events. Its polished finish offers a professional appearance, yet doesn't take the focus away from your perfectly-plated culinary creations. Each piece in this New Millenium collection is perfectly weighted and balanced to feel comfortable in your patrons' hands.
Plus, this knife will stand on its handle, making it easy to grab while protecting your tablecloth from messy stains. Serve this table knife with main entrees to provide guests with an unforgettable dining experience.
SAFICO carries an expanding array of value-for-money tools and gadgets essential to the kitchen. From cookware, baking mats, to flatware, Safico kitchenware is a must have in any kitchen.