Securit Set of 7 Liquid Chalk Markers 1-2mm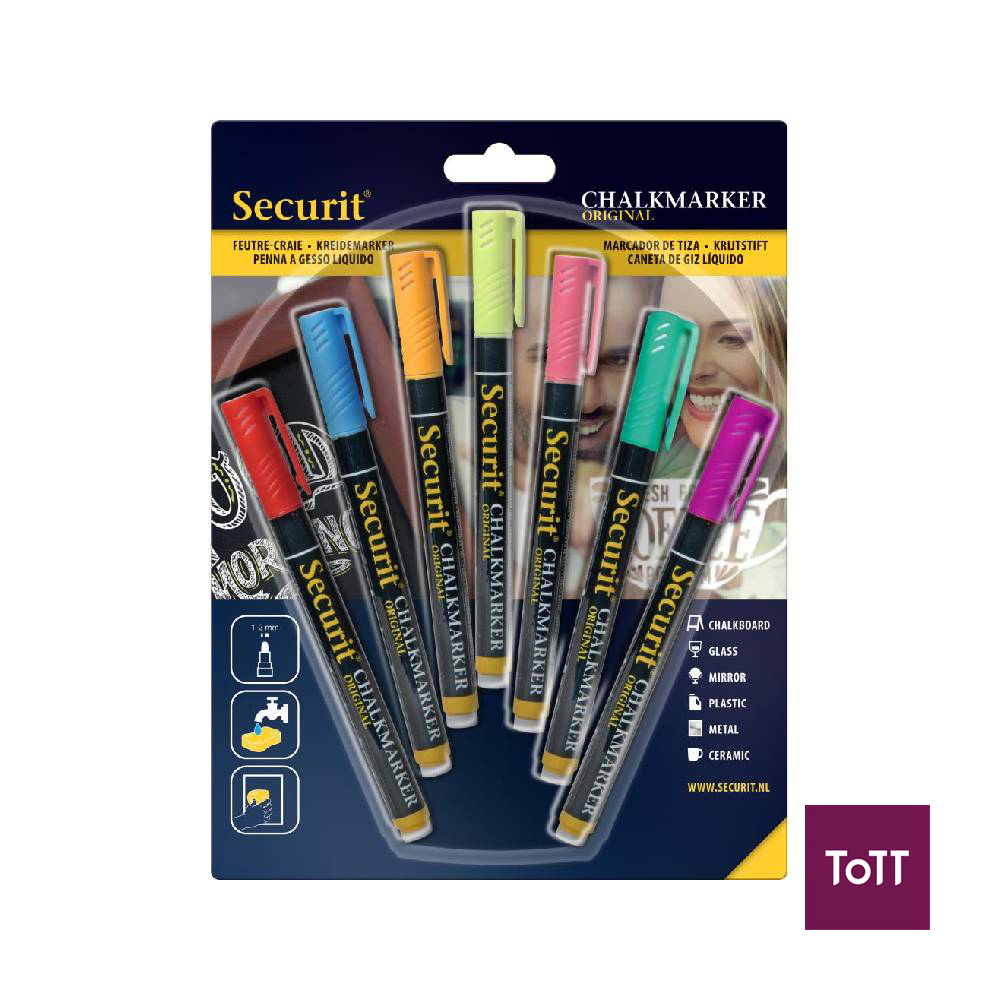 This set of seven precision chalk markers are the perfect way to write in delicate scroll or draw with precision on a variety of chalkboards. Each fine tip chalk pen has a pump action tip for constant liquid chalk dispensing and is designed to complete the most intricate of chalkboard writing tasks. Available in set of seven and in assorted colours, or in white only, these pens are perfect for buffet boards, chalkboard labels and place cards.
Securit® products are used by pretty much everyone: hipsters, business men/ women, kids, grandparents… you name it, they use it! It's for people that can see much more than a chalkboard or a chalk marker. People that see every opportunity to create as a chance to be creative.