Securit Silhouette Set Of 5 Tags + Chalk Marker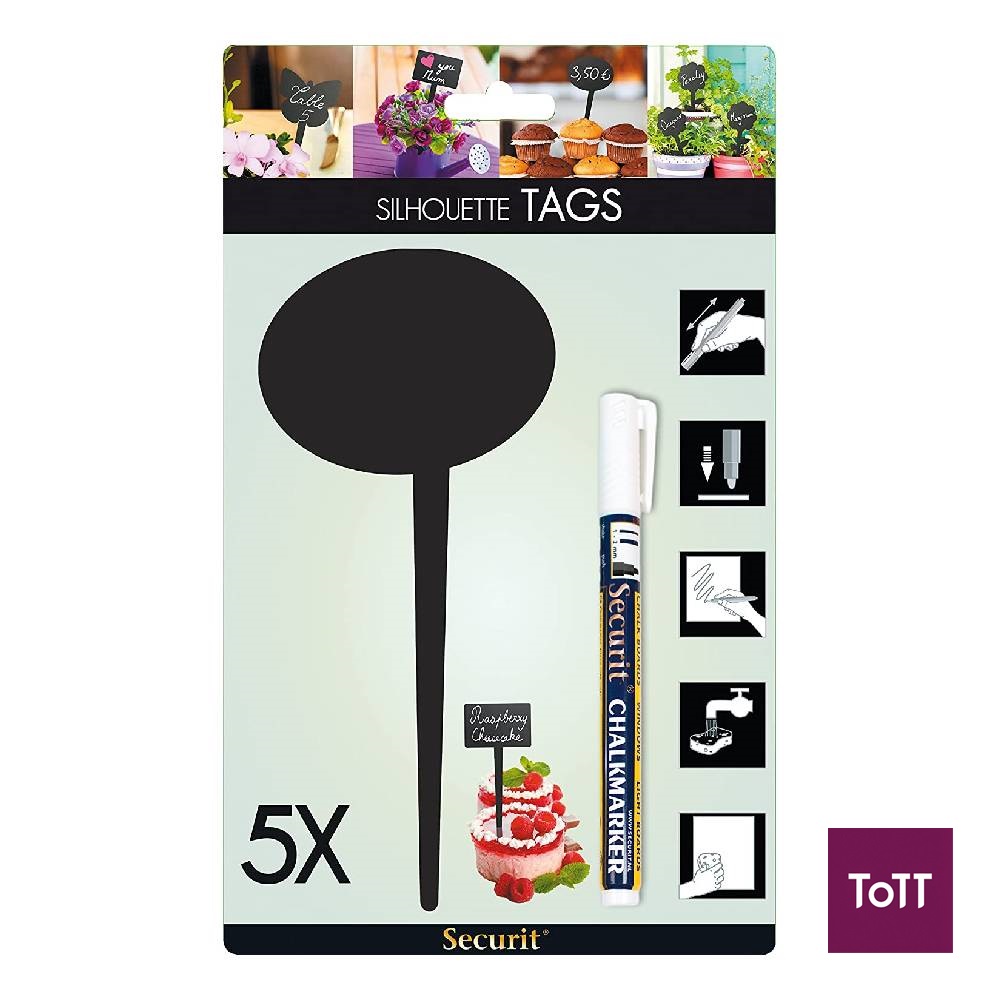 Securit silhouette chalk board tag has precision cut shapes from a strong, yet flexible, double sided writing surface with an integrated spike for displaying in any soft surface.
Today Securit® products are used by pretty much everyone: hipsters, business men/ women, kids, grandparents… you name it, they use it! It's for people that can see much more than a chalkboard or a chalk marker. People that see every opportunity to create as a chance to be creative.