Solia Bamboo Fork L14cm, 100Pcs/Pkt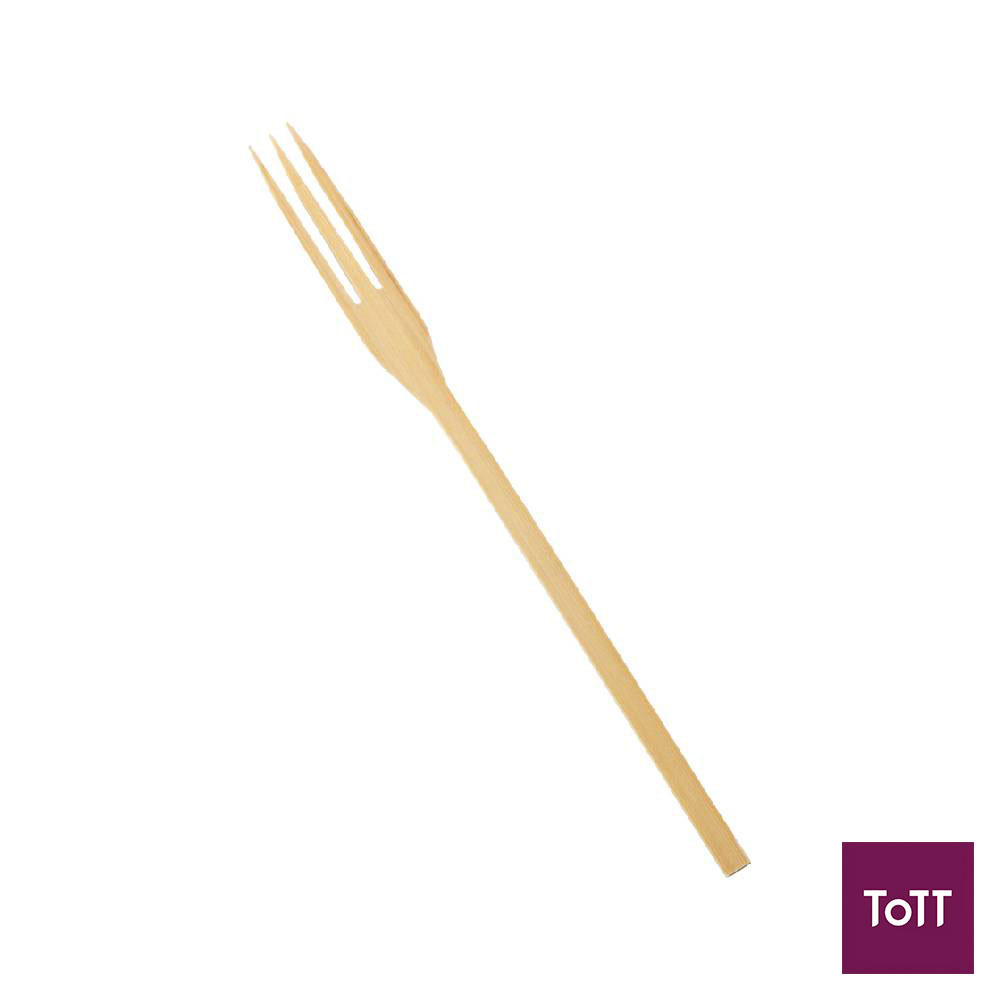 This mini fork is ideal for your catering events, hotel casinos, terrace parties, conventions, restaurants, and bar mitzvahs! This Solia product enhances environmental awareness and consciousness with style and convenience. It is the perfect natural and modern combination for an innovative and exclusive serving experience! This bamboo mini fork can be used for hors d'oeuvre, vegetables and dip, olives,appetizers, salads, and samples.
This product is able to withstand temperatures from 24 to 158 degrees Fahrenheit and is easy to store. It is disposable and compostable, facilitating the clean-up stage of your Tasting party!
Founded in 1995, the French company SOLIA is rapidly becoming the benchmark brand of disposable tableware and food trays in Europe. SOLIA offers a full range of innovative disposable tableware and food packaging to foodservice, retail and homes.