Solia Disposable Mini Cooking Pot Black with Lid 88ml , 30Pcs/Pkt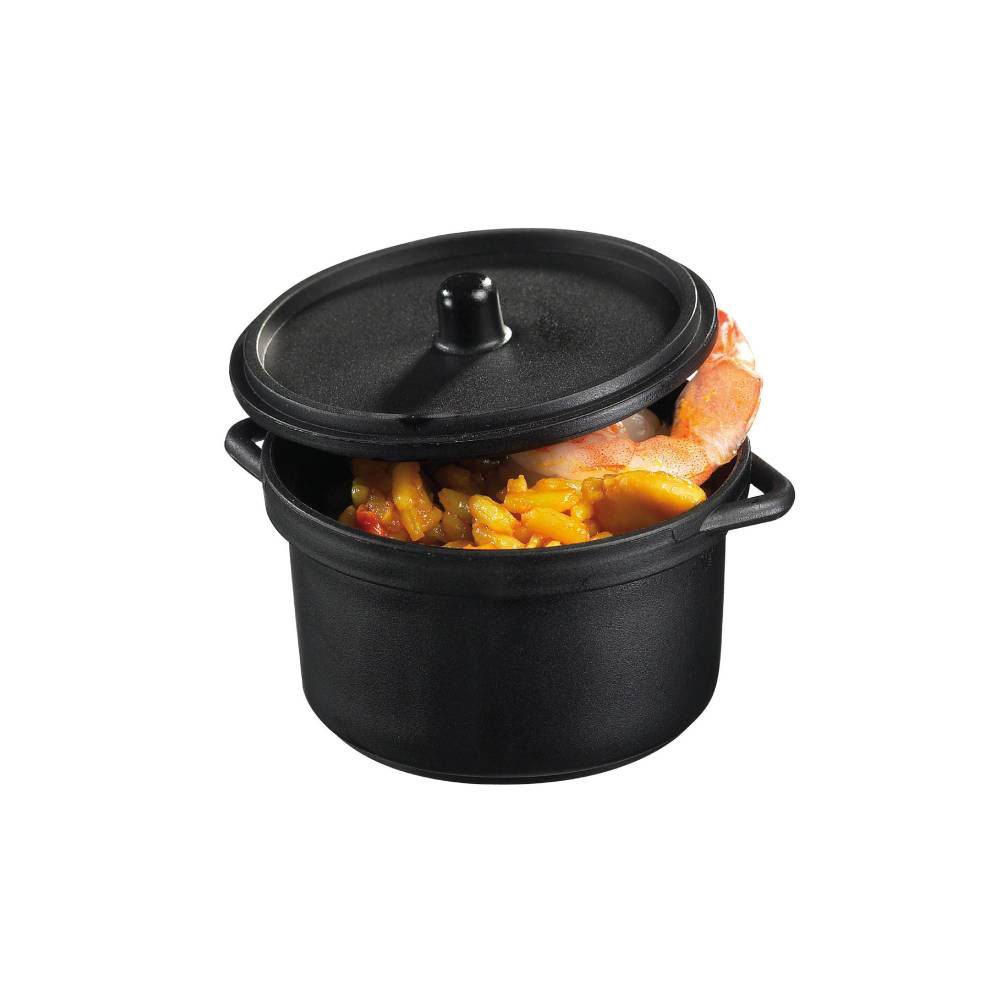 The Solia mini cooking pot is unique and different. It brings originality and creativity to your appetizers, risotto, shrimps, and fresh tapenade. Small details such as the handles, the lid, as well as the texture, give a realistic and authentic touch to your culinary preparation.With its outstanding and advanced technology, this Solia mini container is able to withstand temperatures from -4 to 248 degrees Fahrenheit. In addition, it is made out of recyclable plastic, facilitating the clean-up stage. This mini-cooking pot is innovative, out of the box, and leaves room for creativity and imagination! It provides an agreeable and artistic serving experience.
Founded in 1995, the French company SOLIA is rapidly becoming the benchmark brand of disposable tableware and food trays in Europe. SOLIA offers a full range of innovative disposable tableware and food packaging to foodservice, retail and homes.