Solia Polystyrene Round Plastic Storage Jar With Clip,Kilner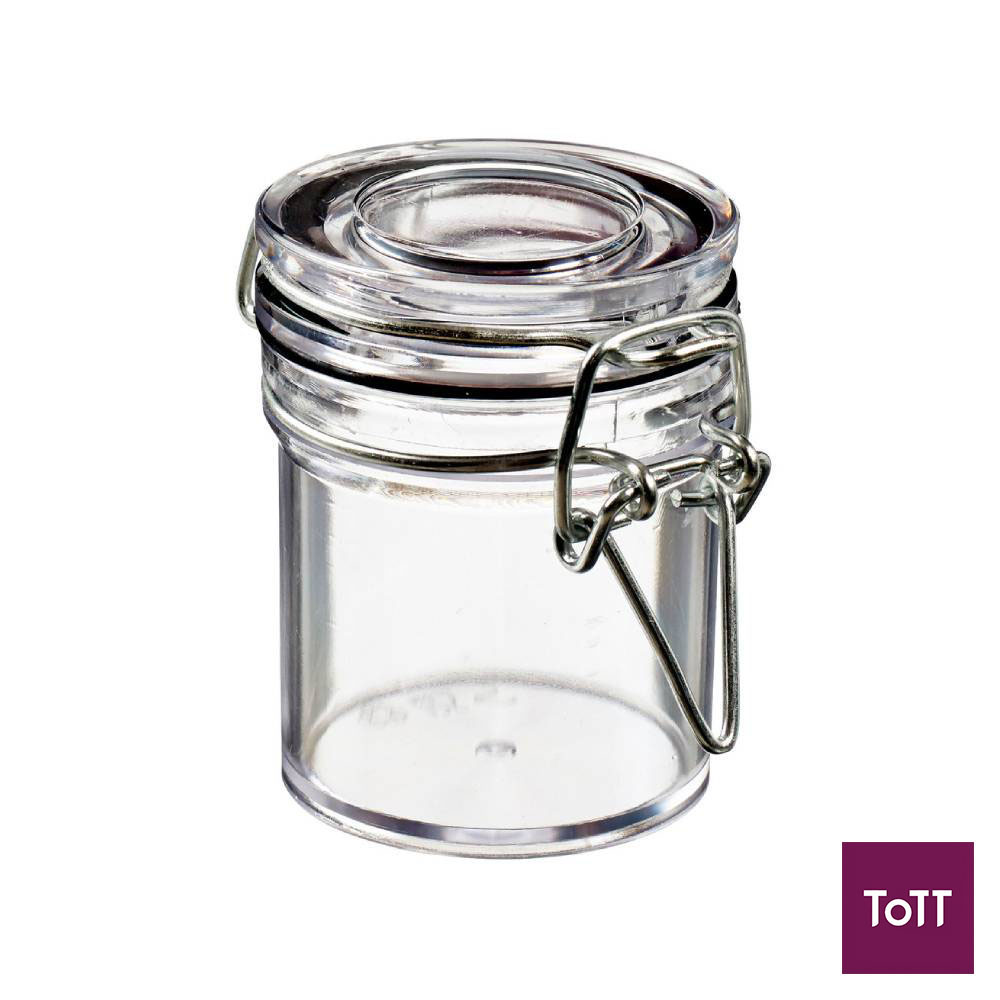 The Solia Mini Tradition Jar is the perfect recyclable solution for your catering event, restaurant, hotel casino,wedding, and sampling party. This plastic jar really captures a traditional style with its wire clasp and its spherical shape. Made out of plastic, it reflects quality and high class without the fragility of a glass container. This product is great for appetizers, mousses, cocktails, fruit salads, and refined purees. In addition, it can be used as a storage container or as a packaging option for your presentations.
Founded in 1995, the French company SOLIA is rapidly becoming the benchmark brand of disposable tableware and food trays in Europe. SOLIA offers a full range of innovative disposable tableware and food packaging to foodservice, retail and homes.