Solia Polystyrene Square Plastic Storage Jar With Clip,24Pcs/Pkt, Kilner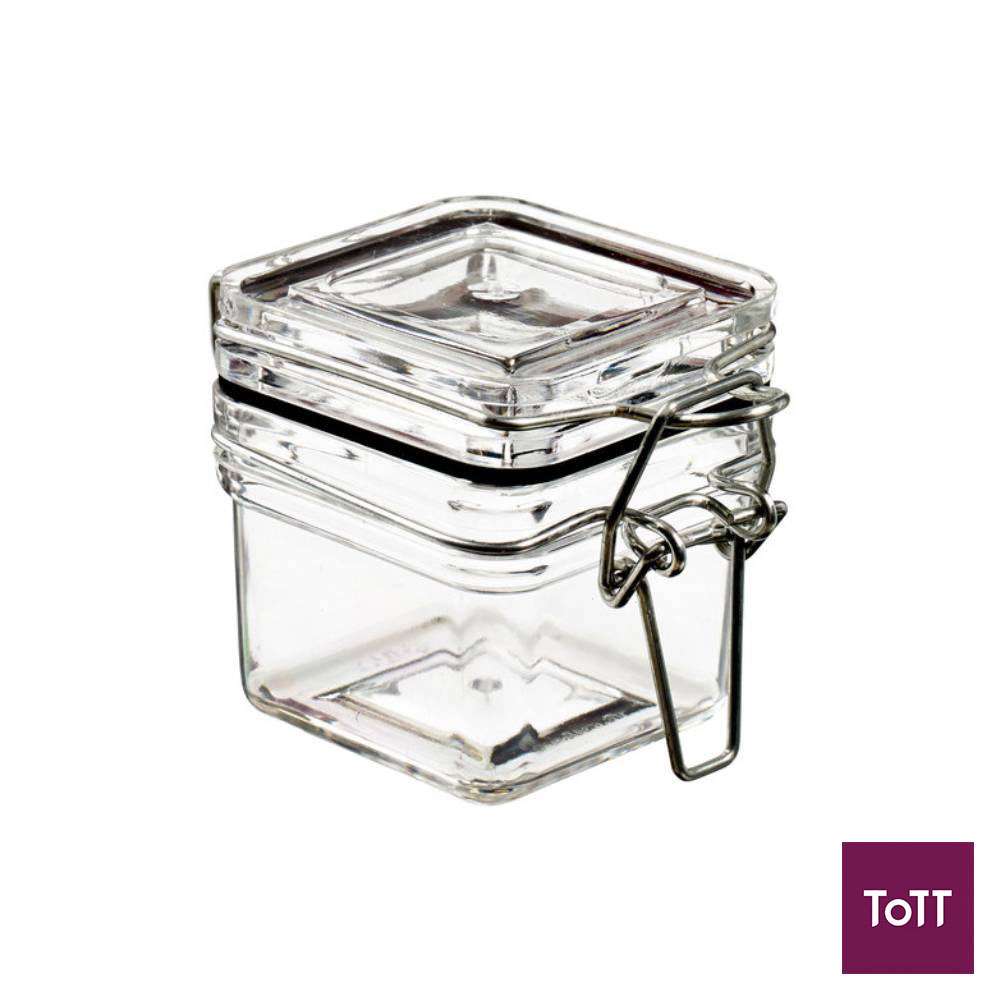 The Solia Tradition Square Jar is the perfect recyclable solution for your catering event, restaurant, hotel casino, wedding, and sampling party. This plastic container really captures a traditional style with its wire clasp and its squared shape. Made out of plastic, it reflects quality and high class without the fragility of a glass container. This product is great for appetizers, mousses, cocktails, fruit salads, and refined purees. In addition, it can be used as a storage container or as a packaging option for your presentations.
Founded in 1995, the French company SOLIA is rapidly becoming the benchmark brand of disposable tableware and food trays in Europe. SOLIA offers a full range of innovative disposable tableware and food packaging to foodservice, retail and homes.