Solia Polystyrene Square Plate L11cm,10Pcs/Pkt, Fluid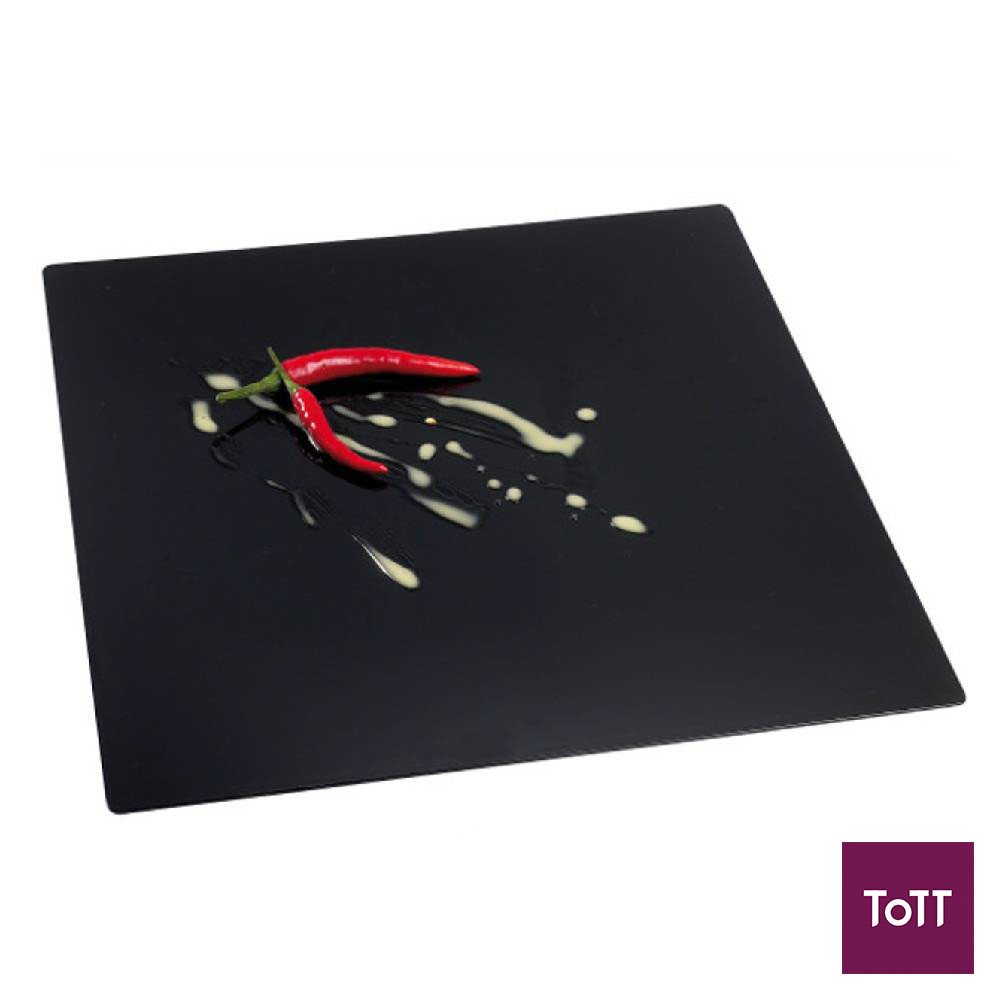 The black square Solia plate is perfect for its classy and elegant aspect. It brings convenience and style to a hot dish or a colorful salad! It adds a sophisticated touch to your buffet, restaurant, hotel casino or catering event. The combination of its black mirroring plastic and its square shape deliver an artistic and modern illusion. The unique presentation of this plate is ideal for desserts, delicacies, as well as self-serving events. It encourages culinary creativity and art. In addition, its dark black shade really enhances the variety of colors of the different syrups, dressings, vegetables, as well as other elements present in the plates. With its advanced technology, this recyclable plastic plate is able to withstand temperatures from 0 to 158 degrees Fahrenheit.
Founded in 1995, the French company SOLIA is rapidly becoming the benchmark brand of disposable tableware and food trays in Europe. SOLIA offers a full range of innovative disposable tableware and food packaging to foodservice, retail and homes.