Solia Sugarcane Pulp Biodegradable Leaf Dish , 50Pcs/Pkt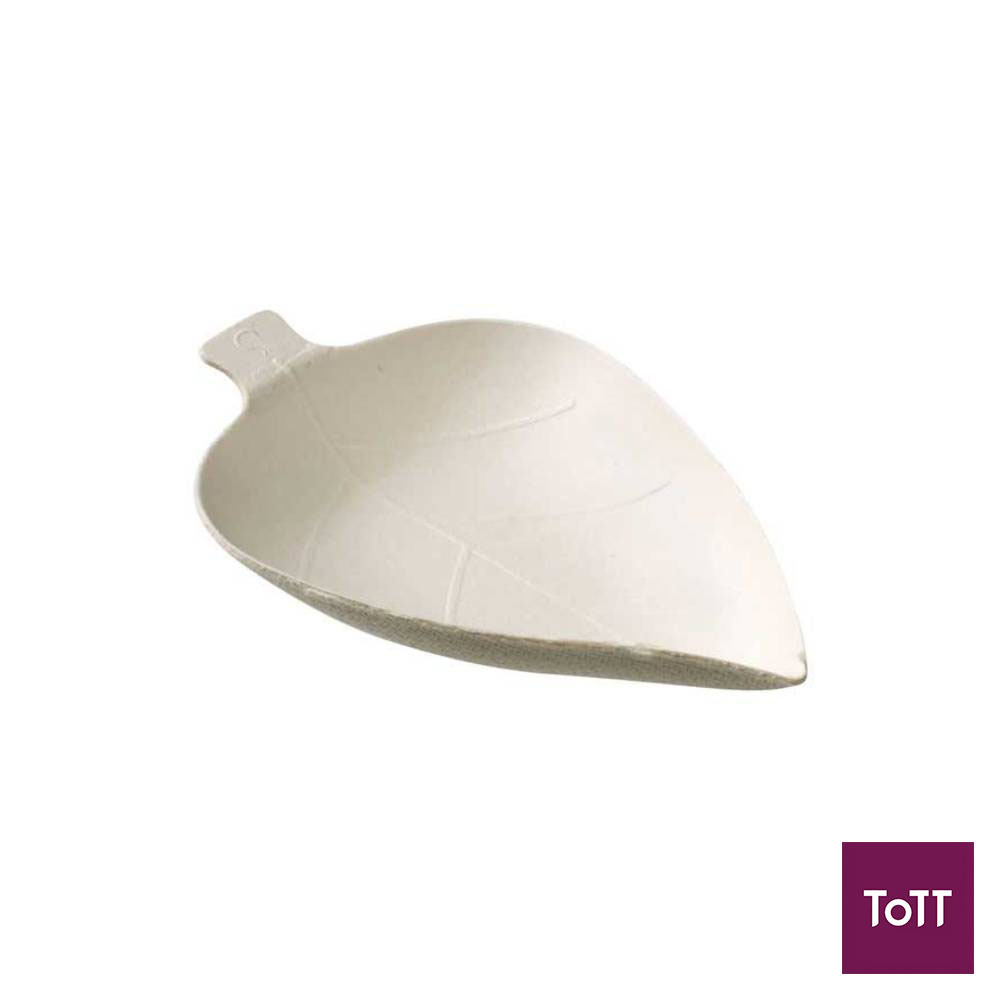 The sugarcane pulp Solia leaf dish is perfect for its classy, aesthetic, and ergonomic assets! It brings convenience and style to a hot dish or a colorful salad! This plate brings an eco-friendly approach to your buffet, picnic, or catering event as well as weddings or bar mitzvahs. Soft touch, freezing and reheating tolerance make sugarcane the perfect natural dish for an ecological solution!
The sugarcane pulp tray's smooth surface and modern shape deliver an exclusive and agreeable culinary experience. Its inclined borders represent a unique feature and make this tray easily stackable. In addition, its advanced components and technology allow this tray to withstand temperatures from 0 to 428 degrees Fahrenheit, making it microwavable and available for oven reheating.
Founded in 1995, the French company SOLIA is rapidly becoming the benchmark brand of disposable tableware and food trays in Europe. SOLIA offers a full range of innovative disposable tableware and food packaging to foodservice, retail and homes.