Steelcraft By Safico Stainless Steel One-Piece Ladle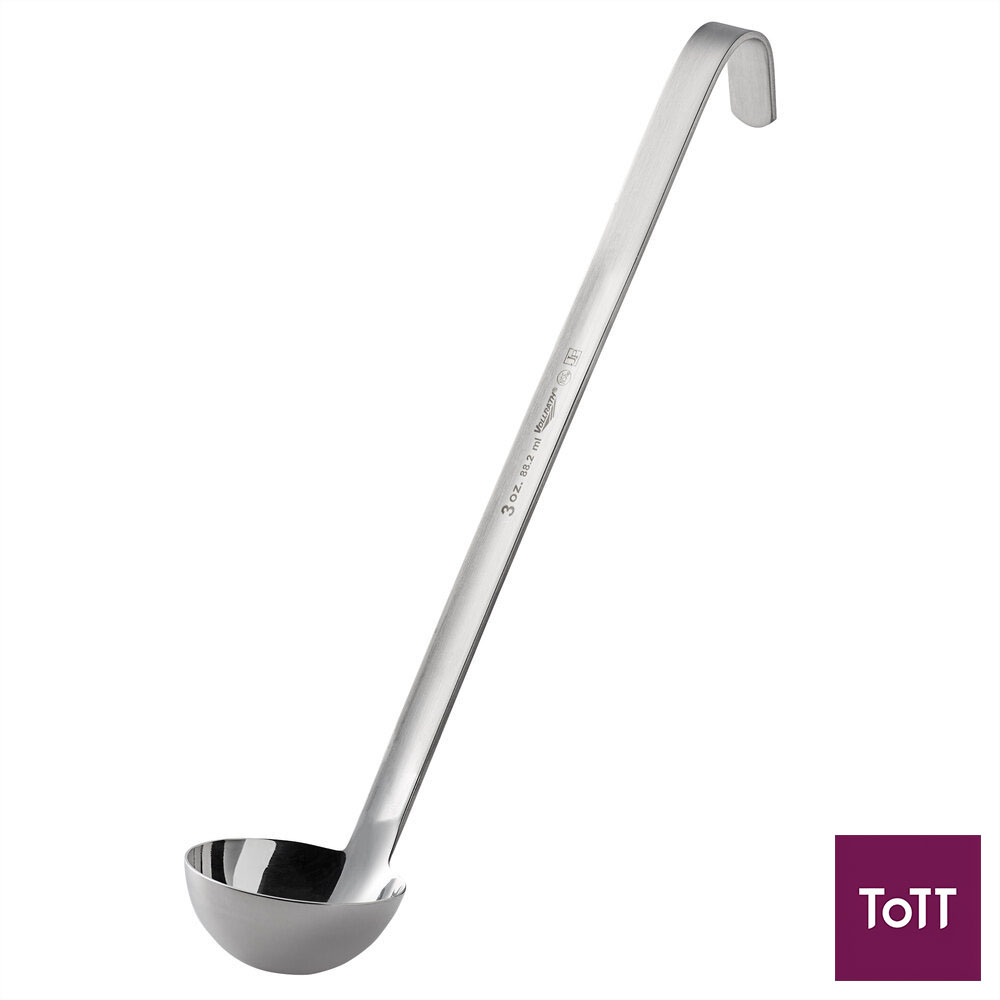 Perfect for measuring and scooping, this ToTT one-piece stainless steel ladle is the perfect addition to any busy kitchen! Use it to scoop up your soup, signature salad dressings, hearty side dishes, and award-winning sauces. After use, the one-piece design ensures that there are no crevices between welded pieces, making it incredibly easy to clean. With a hooked handle, it can easily rest on the edge of a pot or pan during use and then hung for storage out of the way when not in use. The long handle ensures your hands never get too close to hot foods, making it ideal whether you are doling out servings or your guests are serving themselves.
Established in 2010, ToTT Store specially curates tools of the trade to inspire cooking, baking and hosting. Visit shop.tottstore.com to see our entire selection of products ranging from kitchen appliances, cookware, bakeware, and tableware, to housekeeping and food prep products. ToTT Store also offers cooking classes for the junior chef to the professional home chef.