TableCraft Chalk Board With Clothespin Clip L3x2.8″, 6Pcs/Pkt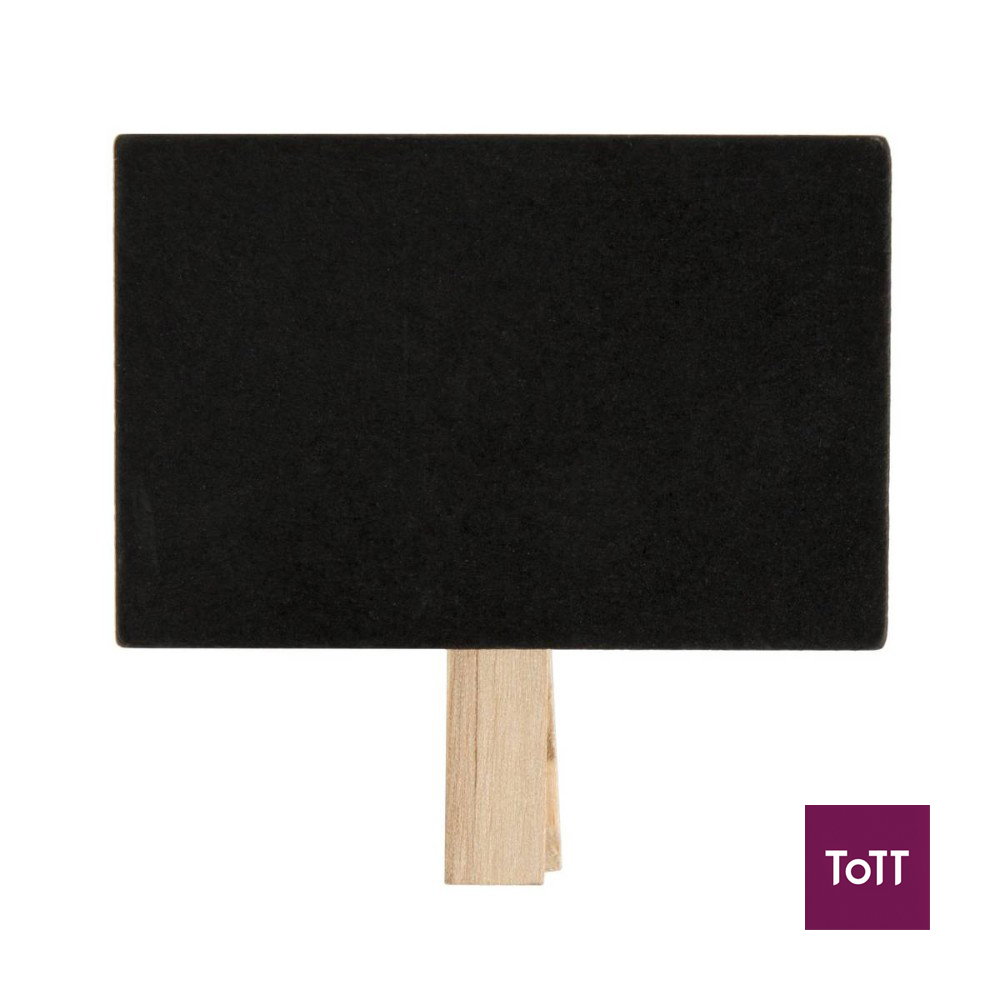 Advertise and clearly label your most popular entrees, side dishes, or desserts with this Tablecraft BAMCBCP chalkboard with clothespin clip. Designed for use with chalk markers, this sign allows you to clearly identify everything on your table. A bold black background provides contrast to white or brightly colored writing so the label is easy to read, even from a distance! When you're done, this sign can easily be cleaned with a wet cloth so that you're ready to use it again and again.
Founded in 1946 by Adolf Davis, TableCraft Products Company opened its doors as an import distribution company serving the foodservice industry. From beautiful and multi-functional buffet service collections to classic and contemporary tabletop products, Talecraft bring creative designs, elevated style and one-of-a-kind product versatility to foodservice customers around the world.