ToTT 4 Piece Cocktail Set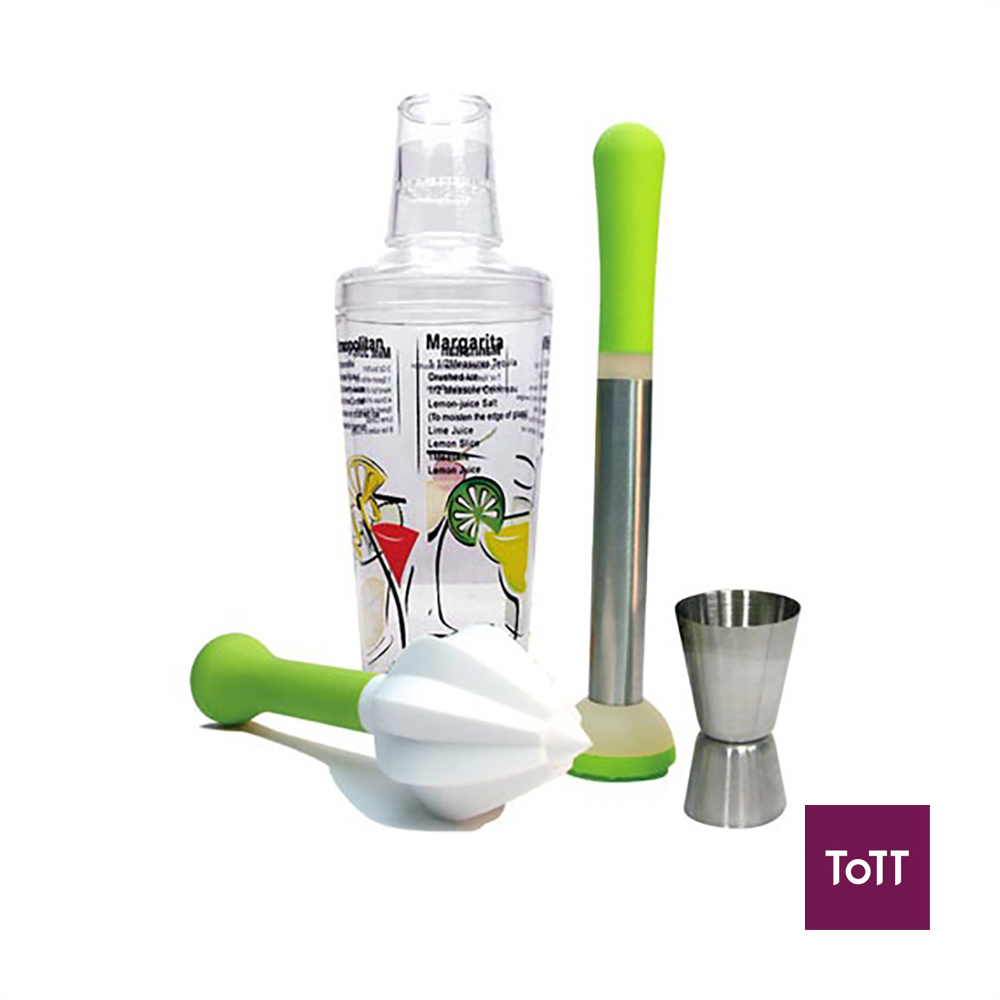 This 4 piece cocktail set bartender set will give you the power to whip up impressive cocktails for your guests. Whether you're an amateur bartender or a professional cocktail mixing guru, whether you're setting up a bar at home or at work.
Each set comes with essential tools needed to make a perfect cocktail. A transparent Shaker to mix your drink, a muddler to smash and mix herbs, fruits and spices, a citrus reamer for juicing lemons or lime and a jigger 2cl and 3cl for measuring liquids.