ToTT Aluminium Pizza Screen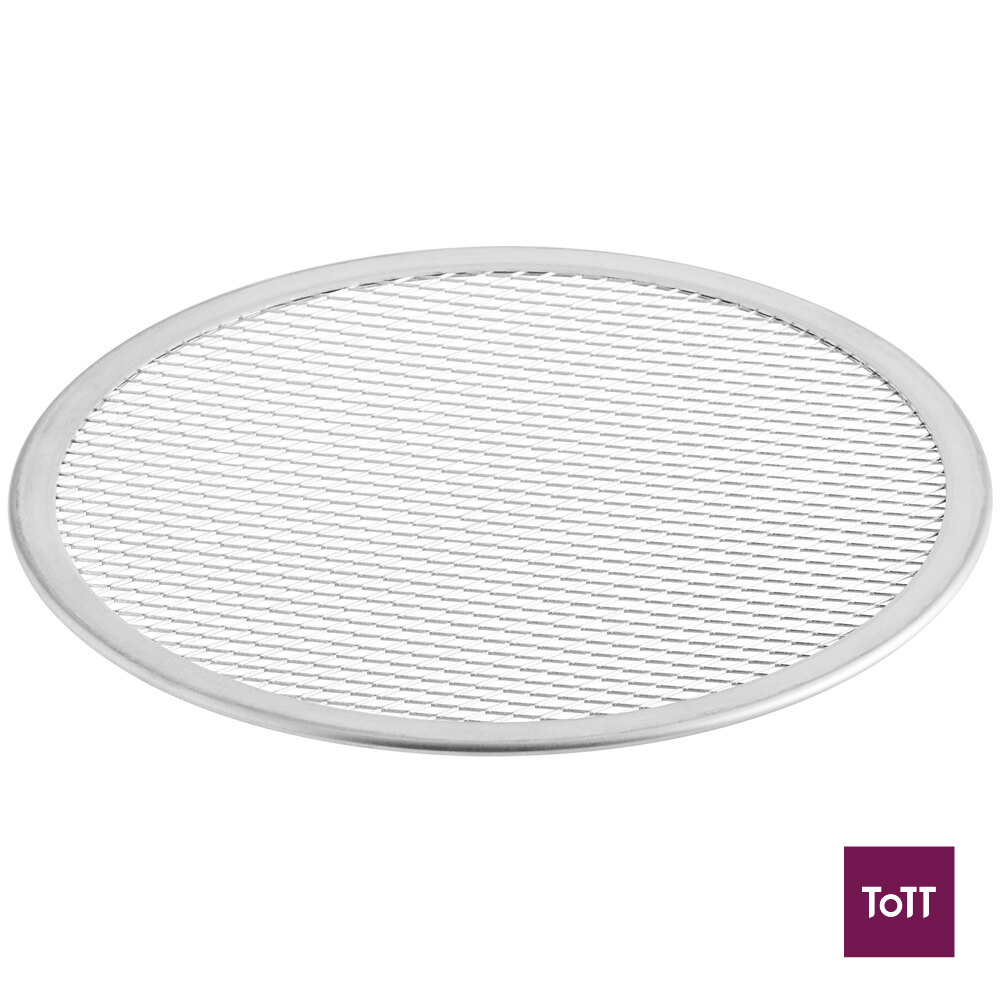 Whether baking in a conveyor or simple oven, you'll find that the overall utility of the ToTT Aluminium pizza screen is optimal for more than just pizza, as it is equally suitable for bread sticks, garlic knots, and flatbreads. The ToTT pizza screen is offered in various sizes to accommodate all needs. The mesh design allows for superior air flow that transfers heat evenly, which speeds up the baking process and directly contacts the crust, resulting in a perfectly crispy dough. For complete autonomy over the cook, merely utilize the screen to implement that accelerated performance or remove it to slow down the cooking process, increasing operational efficiency.
Established in 2010, ToTT Store specially curates tools of the trade to inspire cooking, baking and hosting. Visit shop.tottstore.com to see our entire selection of products ranging from kitchen appliances, cookware, bakeware, and tableware, to housekeeping and food prep products. ToTT Store also offers cooking classes for the junior chef to the professional home chef.