ToTT Bento Box With Lid & Bowl L31xW24.8cm,Black With Flower/Fan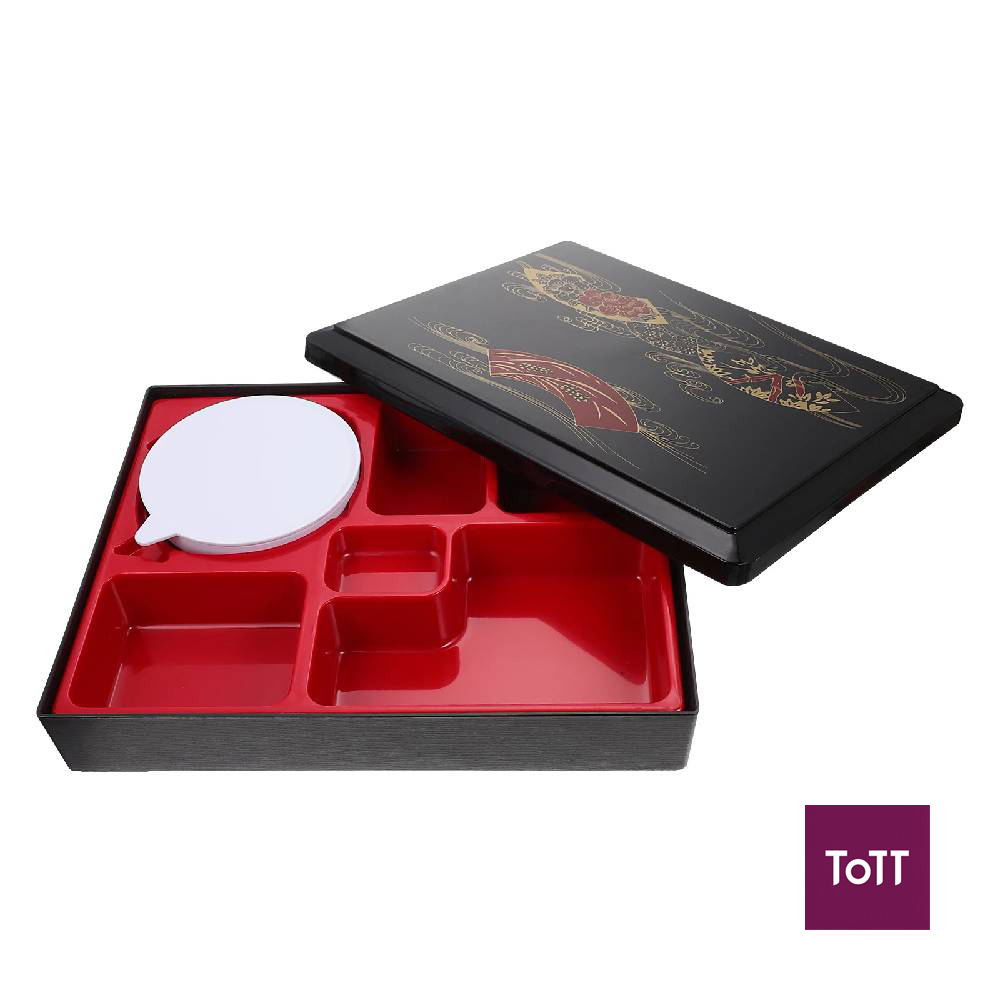 This Japanese lunch box, or obento box is made of lacquered plastic. The three piece set includes a base box, 7 compartment insert, soup bowl and the cover. Wonderful to keep your foods separate and makes a wonderful presentation .
Established in 2011, ToTT Store specially curates tools of the trade to inspire cooking, baking and hosting. Visit shop.tottstore.com to see our entire selection of products ranging from kitchen appliances, cookware, bakeware, and tableware, to housekeeping and food prep products. ToTT Store also offers cooking classes for the junior chef to the professional home chef.