ToTT Chrome-Plated Mini Whisks With Ring, 4Pcs/Set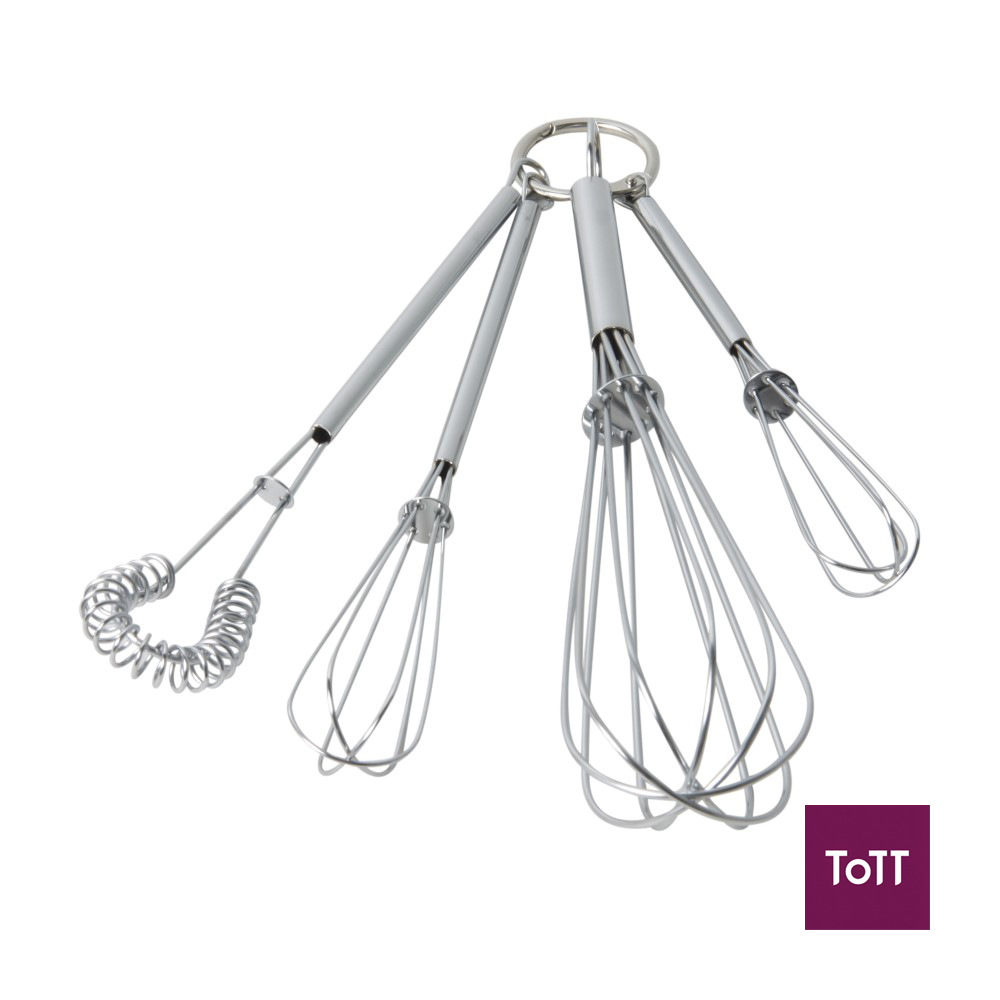 These 4 piece kitchen whisk set are made of quality chrome. They are sturdy and reliable to use. Our whisks for cooking makes cooking much easier and more enjoyable. Try the largest wire whisk for big bowls of pancake batter, the midsize wire whisk for beating eggs, and the littlest wire whisk for blending a small batch of vinaigrette.
Established in 2011, ToTT Store specially curates tools of the trade to inspire cooking, baking and hosting. Visit shop.tottstore.com to see our entire selection of products ranging from kitchen appliances, cookware, bakeware, and tableware, to housekeeping and food prep products. ToTT Store also offers cooking classes for the junior chef to the professional home chef.