ToTT Stainless Steel All Round Flour Scoop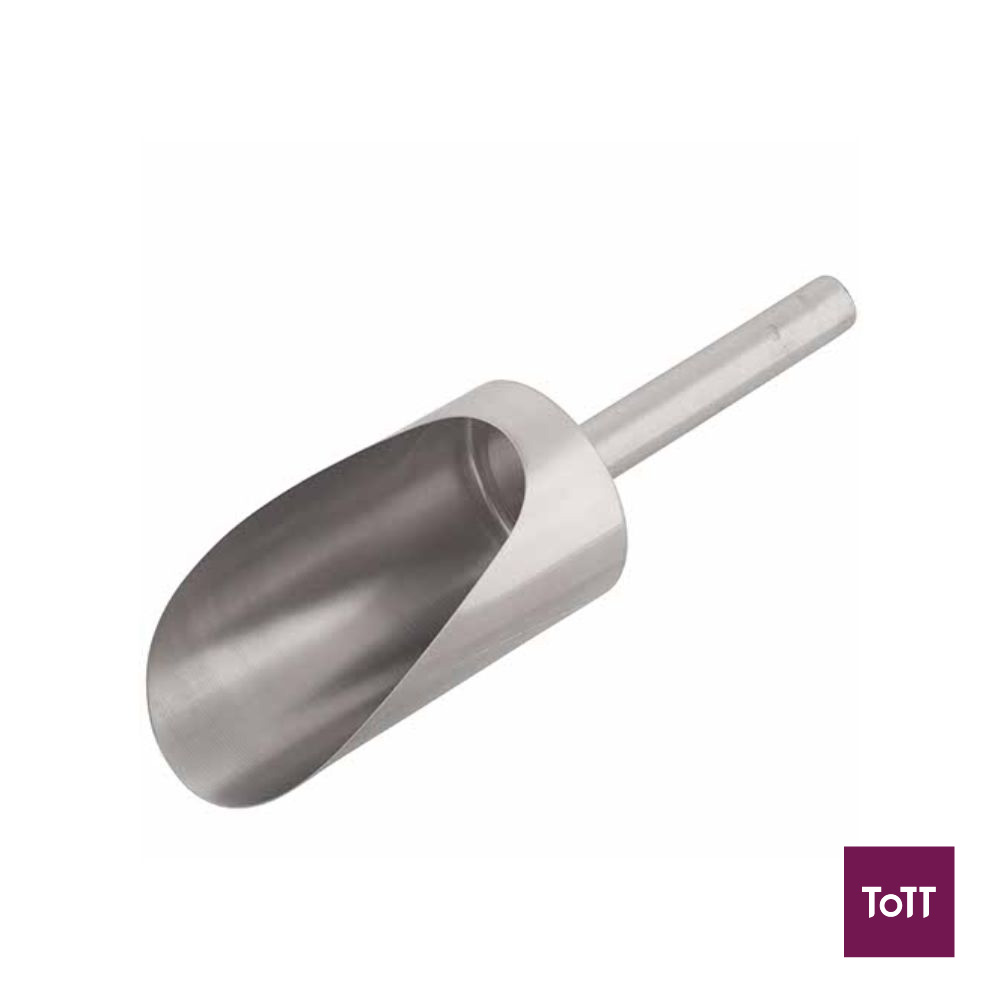 This ToTT stainless steel flour scoop is the perfect versatile scooping tool for your kitchen. With its stainless steel construction, this scoop is not only made to last, but also adds a touch of sophistication, making it ideal for use in both front and back of the house. Use it to efficiently scoop a wide variety of ingredients, including flour, ice, popcorn, candy, or dry ingredients. The handle provides a comfortable grip while its compact, lightweight design is not only durable but also user-friendly. Whether you are using it to scoop up ingredients from storage bins or to fill up cocktail shakers behind the bar, it is perfect for all of your scooping needs!
Established in 2010, ToTT Store specially curates tools of the trade to inspire cooking, baking and hosting. Visit shop.tottstore.com to see our entire selection of products ranging from kitchen appliances, cookware, bakeware, and tableware, to housekeeping and food prep products. ToTT Store also offers cooking classes for the junior chef to the professional home chef.