ToTT Stainless Steel Flour Sieve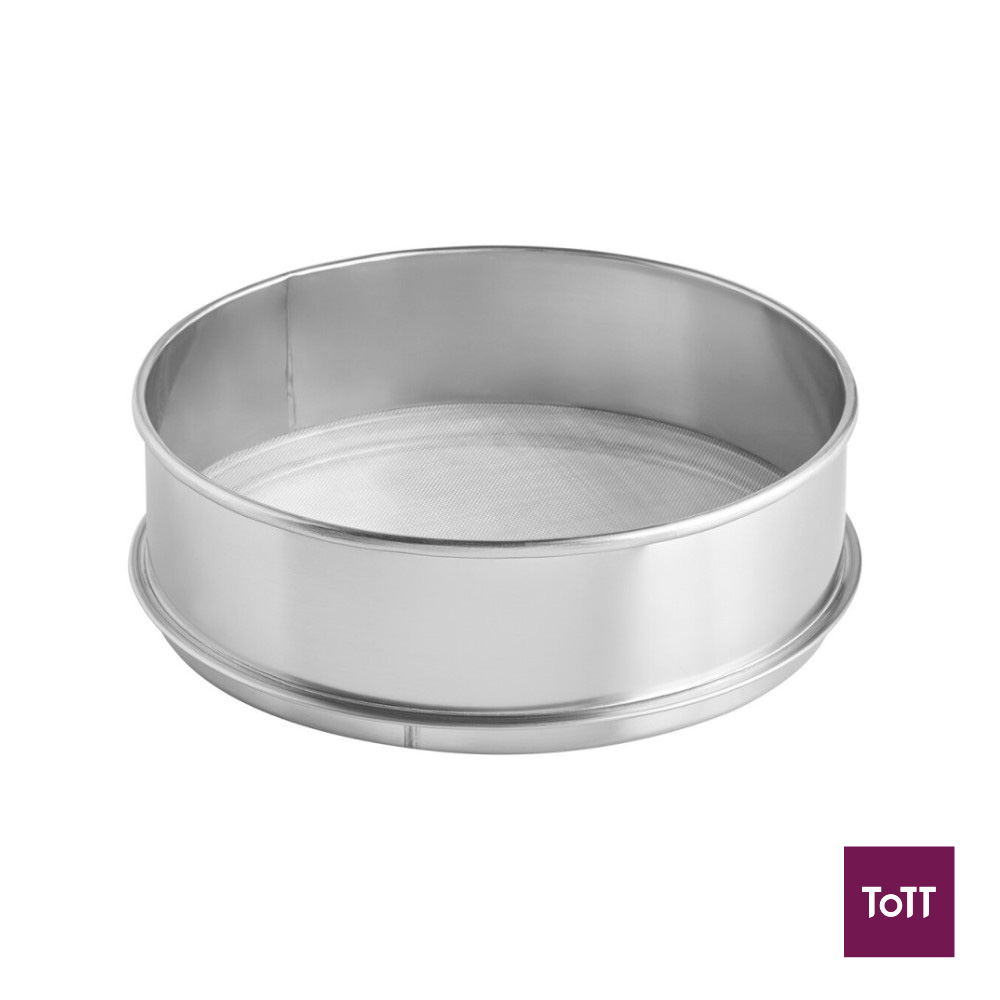 Take your professional baking operation to the next level with the ToTT stainless steel flour sieve! Made from a durable, highly-polished stainless steel, this sieve stands up to the daily demands of a home or commercial kitchen. The stylish appearance adds professionalism to your kitchen. If you want to bake light cakes and evenly mixed cookies, this sieve is essential. This sieve sifts any lump out of flour, sugar, or any other dry ingredient you are working with. Never have a lumpy batter again! Not only is this sieve great for sifting, but it's perfect for straining pureed foods and preparing fried chicken. Allowing you to tackle a variety of kitchen tasks with one tool, this multi-functional sieve will save you money and space. The smooth rim is easy to wipe and tough mesh stands up to powerful faucets. Ensure delicious baked goods time and time again with this professional sieve!
Established in 2010, ToTT Store specially curates tools of the trade to inspire cooking, baking and hosting. Visit shop.tottstore.com to see our entire selection of products ranging from kitchen appliances, cookware, bakeware, and tableware, to housekeeping and food prep products. ToTT Store also offers cooking classes for the junior chef to the professional home chef.