ToTT Stainless Steel Ice Cream Spade L9xW8″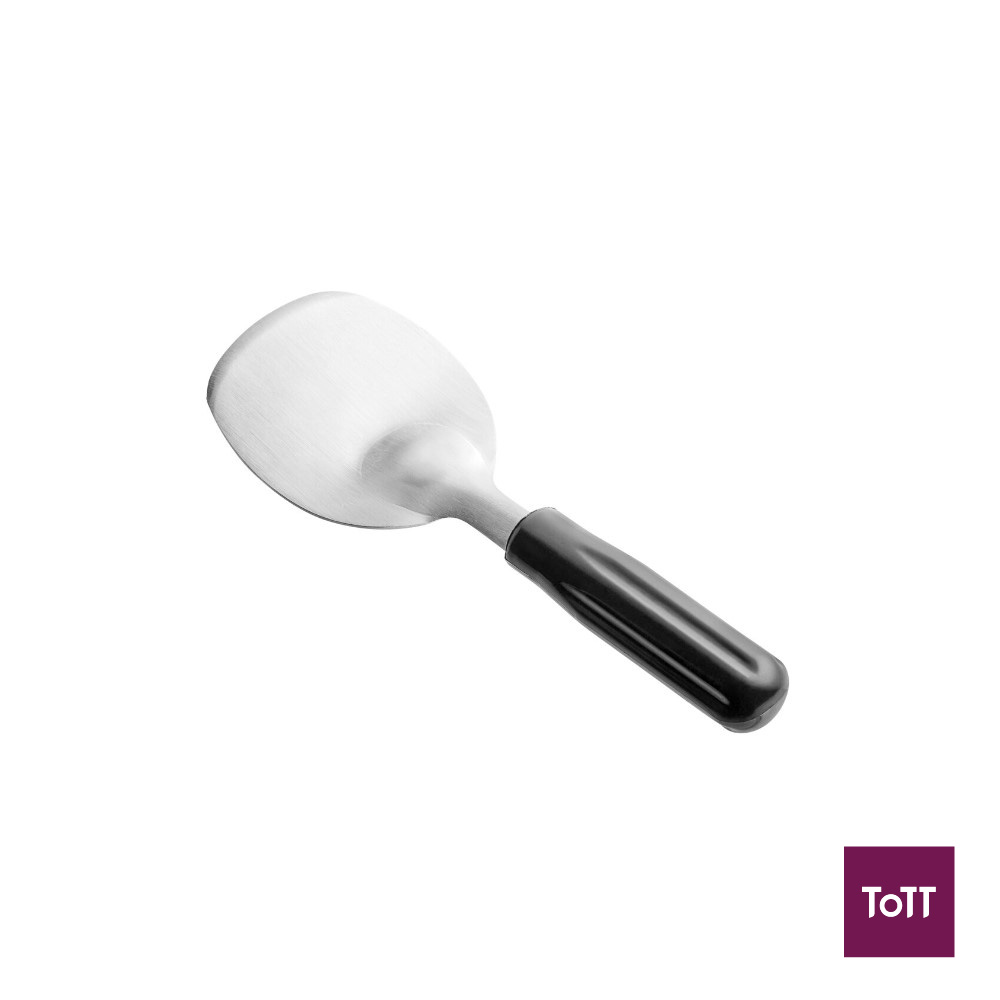 This ice cream spade is perfect for scraping, scooping, and packing frozen desserts. Boasting a durable stainless steel construction, this ice cream spade is sure to withstand frequent use in a fast-paced setting. This ice cream spade's sharp edges and smooth surface allow the user to quickly scoop, lift, and release ice cream in one smooth motion, boosting efficiency. Plus, it provides great leverage for scraping the bottoms of large ice cream tubs, preventing any product from going to waste. This ice cream spade is also highly versatile. It can be used for items like ground meat, deli salads, and icing. This ice cream spade is great for use in any ice cream shop or deli.
Established in 2010, ToTT Store specially curates tools of the trade to inspire cooking, baking and hosting. Visit shop.tottstore.com to see our entire selection of products ranging from kitchen appliances, cookware, bakeware, and tableware, to housekeeping and food prep products. ToTT Store also offers cooking classes for the junior chef to the professional home chef.