ToTT Stainless Steel Julip Strainer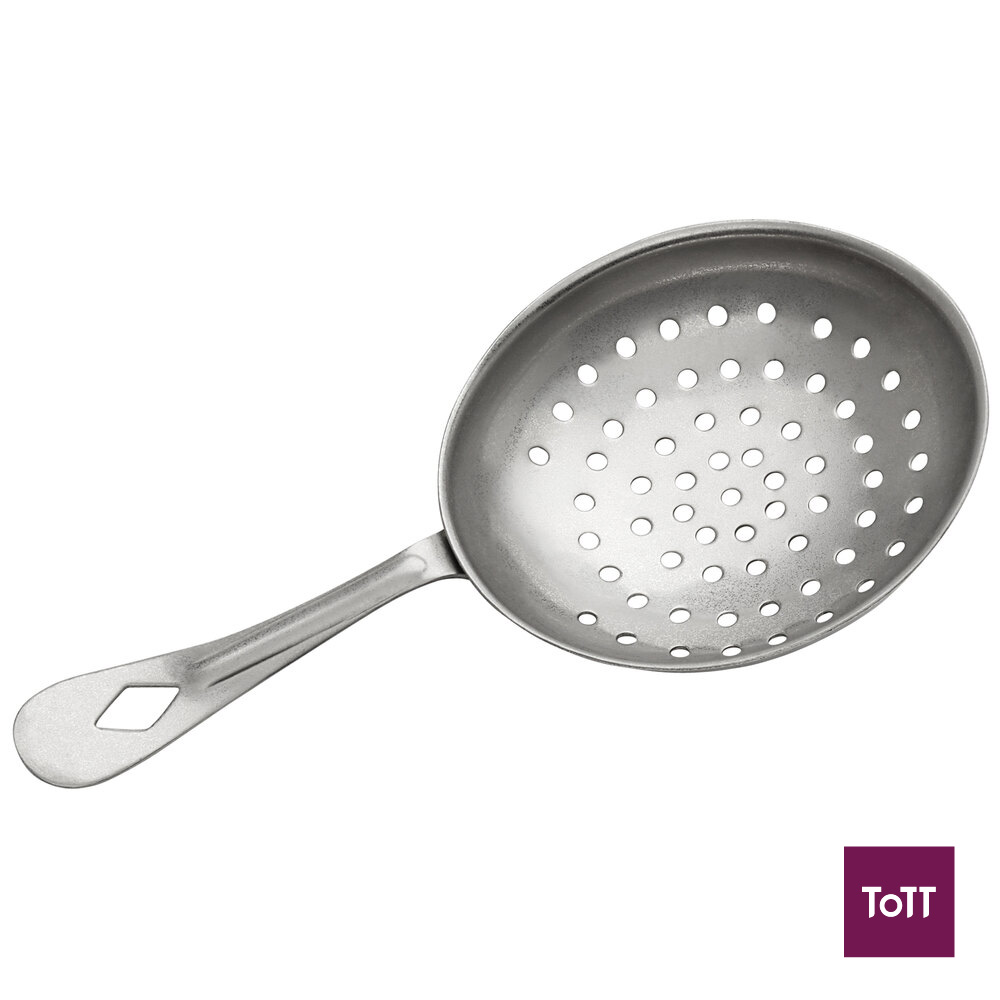 The ToTT stainless steel julep strainer is great for draining your mixed drinks from a bar shaker or glass to create a finished product with the perfect consistency. Whether you're concocting mint juleps, spiked lemonades, or mojitos, this julep strainer is sure to become an essential tool in your bar or restaurant. The bowl shape of this strainer fits perfectly over cocktail glasses and bar shakers.This strainer's innovative perforation pattern allows for liquid to drain quickly for a fast, efficient service.
Established in 2010, ToTT Store specially curates tools of the trade to inspire cooking, baking and hosting. Visit shop.tottstore.com to see our entire selection of products ranging from kitchen appliances, cookware, bakeware, and tableware, to housekeeping and food prep products. ToTT Store also offers cooking classes for the junior chef to the professional home chef.