ToTT Stainless Steel One Piece Short Ladle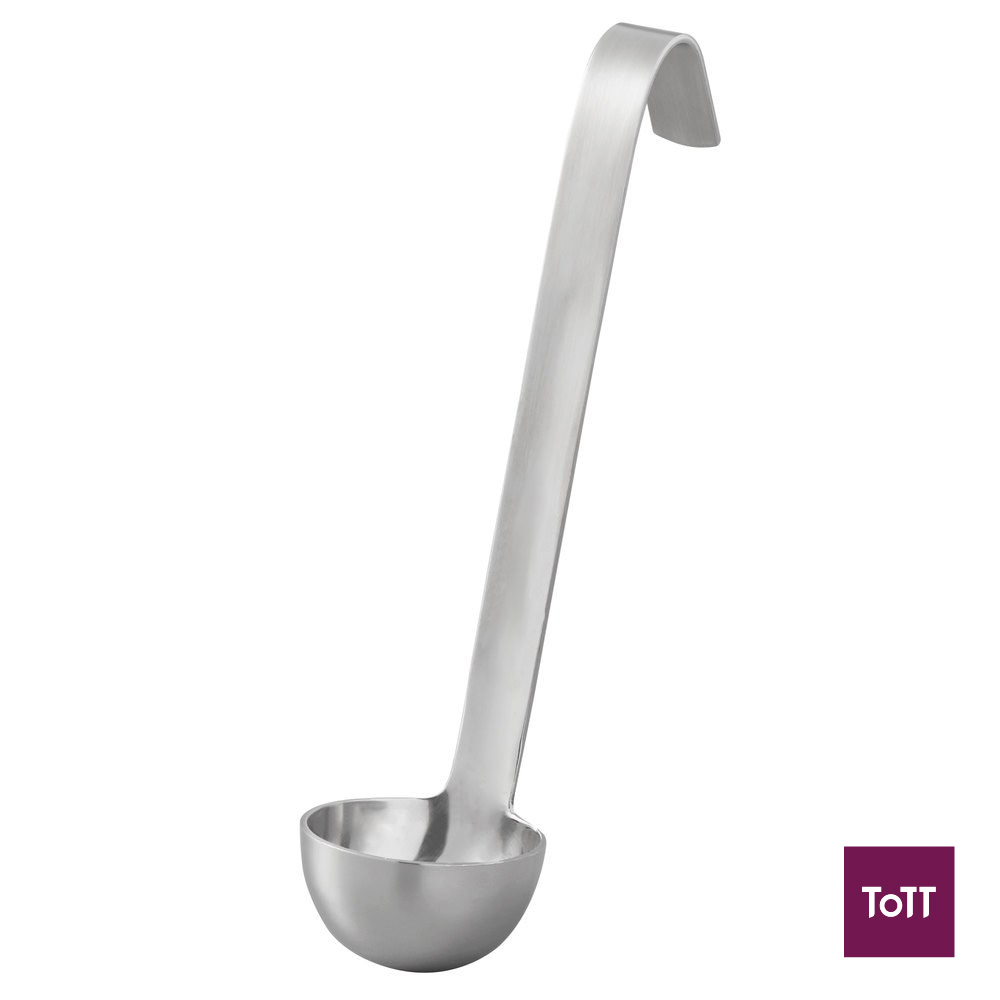 Quickly remove the stems from your fresh, juicy tomatoes without fear of bruising by using this ToTT Stainless Steel tomato corer! This convenient tool, also known as a tomato shark, comes equipped with sharp teeth that quickly remove the stem from any ripe or unripe tomato, or even cucumbers and potatoes. It can also be used to craft wavy melon balls for added versatility.
Made of durable stainless steel, this stem corer will be a long-lasting addition to your busy kitchen. The simple design makes this piece super easy to clean! This Choice corer is a perfect addition to any restaurant, bakery, hotel, or catering company.
Established in 2010, ToTT Store specially curates tools of the trade to inspire cooking, baking and hosting. Visit shop.tottstore.com to see our entire selection of products ranging from kitchen appliances, cookware, bakeware, and tableware, to housekeeping and food prep products. ToTT Store also offers cooking classes for the junior chef to the professional home chef.