ToTT Stainless Steel Skimmer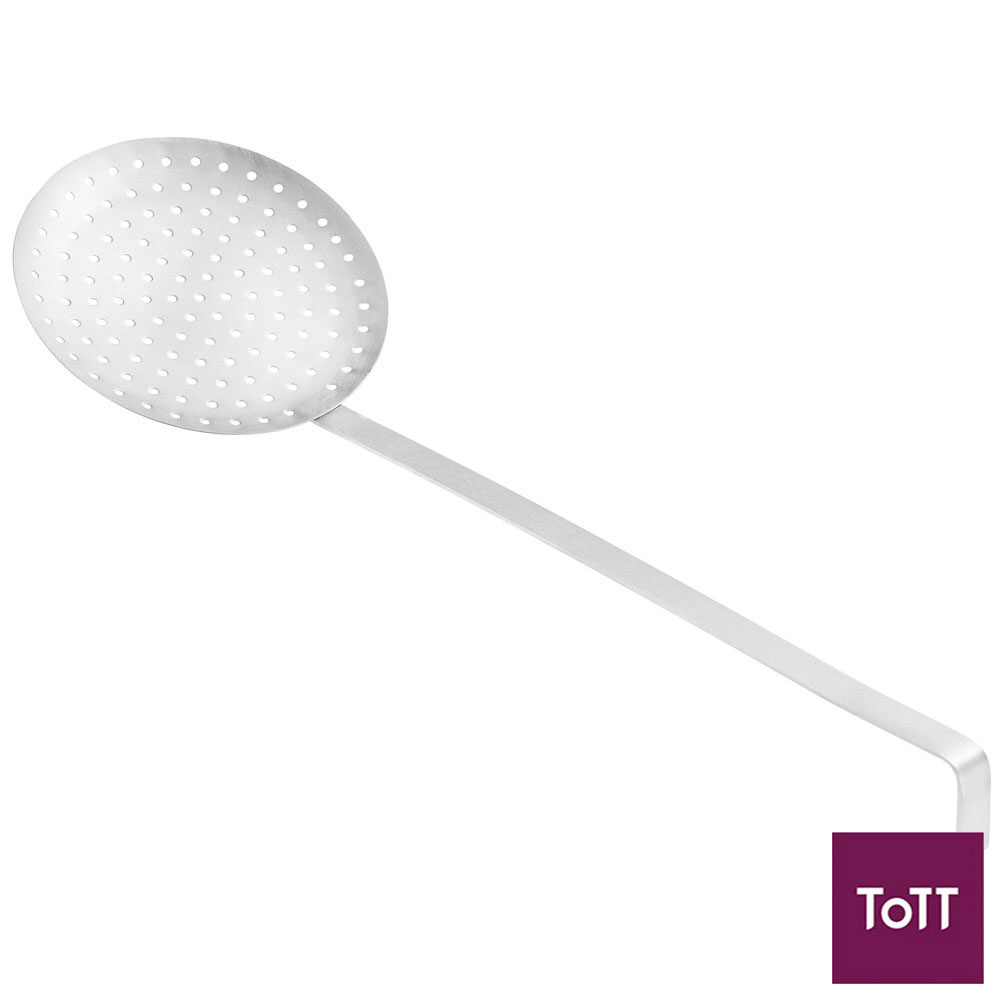 Use this ToTT stainless steel round perforated skimmer to safely and effectively drain solid items from your soups, stews, and sauces. Featuring a wide, perforated surface, it effortlessly separates solids from liquids, while the long handle keeps your hands safely away from hot stockpots and fryers. The handle also has a low heat transfer design so it won't get too hot too fast. When not in use, its bent tip allows for easy hanging, so it's easy to store out of the way. Made from durable stainless steel, this skimmer is strong enough to hold up in your busy kitchen.
Established in 2010, ToTT Store specially curates tools of the trade to inspire cooking, baking and hosting. Visit shop.tottstore.com to see our entire selection of products ranging from kitchen appliances, cookware, bakeware, and tableware, to housekeeping and food prep products. ToTT Store also offers cooking classes for the junior chef to the professional home chef.