ToTT Stainless Steel Square Basket Without Cloth With 3 Rod L19.8xW19.8xH9.3cm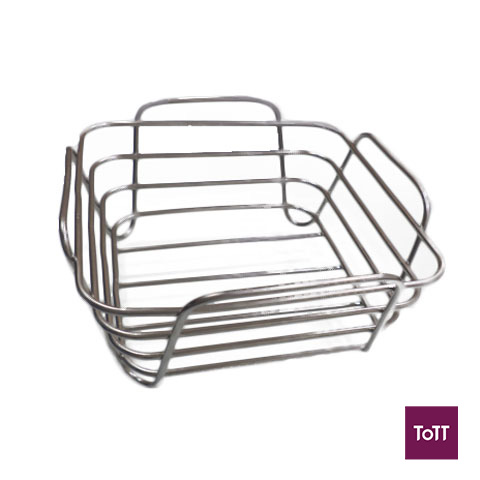 This ToTT stainless steel square wire basket provides a fun and exciting way to serve your popular menu items. The basket's classic and versatile square shape allows you to get creative when serving appetizers or snacks, and the trendy stainless steel look adds a touch of familiarity to your display.
This basket is a great way to serve a classic burger and fries and a variety of shareable appetizers in your cafe or restaurant. Thanks to its wire construction, it showcases your food with a slightly industrial feel for a presentation that's sure to intrigue. Use this basket at your bar or restaurant to serve your best sides and snacks in style!
Established in 2010, ToTT Store specially curates tools of the trade to inspire cooking, baking and hosting. Visit shop.tottstore.com to see our entire selection of products ranging from kitchen appliances, cookware, bakeware, and tableware, to housekeeping and food prep products. ToTT Store also offers cooking classes for the junior chef to the professional home chef.