ToTT Stainless Steel Waiters Friend Corkscrew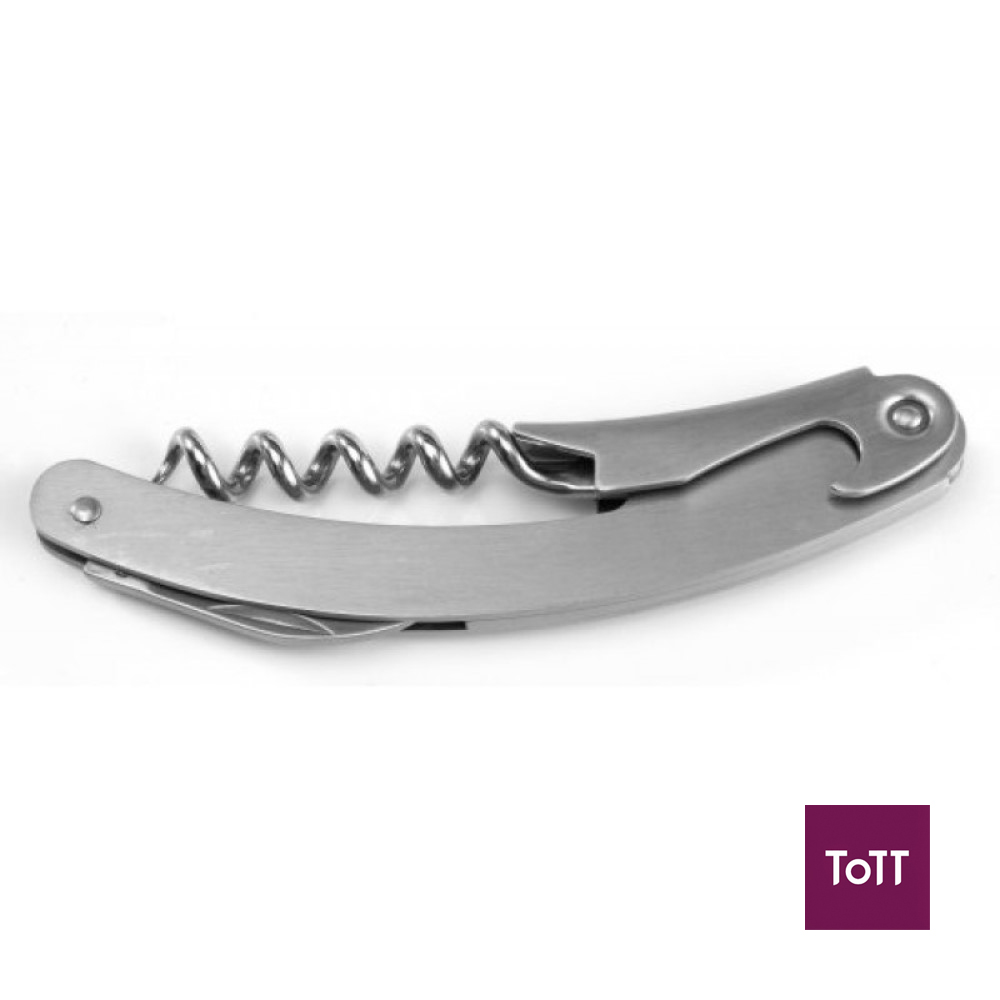 Uncork wine effortlessly thanks to the superior double-hinged design and non-stick worm of the Double-Hinged Corkscrew. Complete with an integrated bottle opener, serrated foil cutter, and ergonomic handle, it's a true classic and our most iconic wine opener.
Established in 2011, ToTT Store specially curates tools of the trade to inspire cooking, baking and hosting. Visit shop.tottstore.com to see our entire selection of products ranging from kitchen appliances, cookware, bakeware, and tableware, to housekeeping and food prep products. ToTT Store also offers cooking classes for the junior chef to the professional home chef.